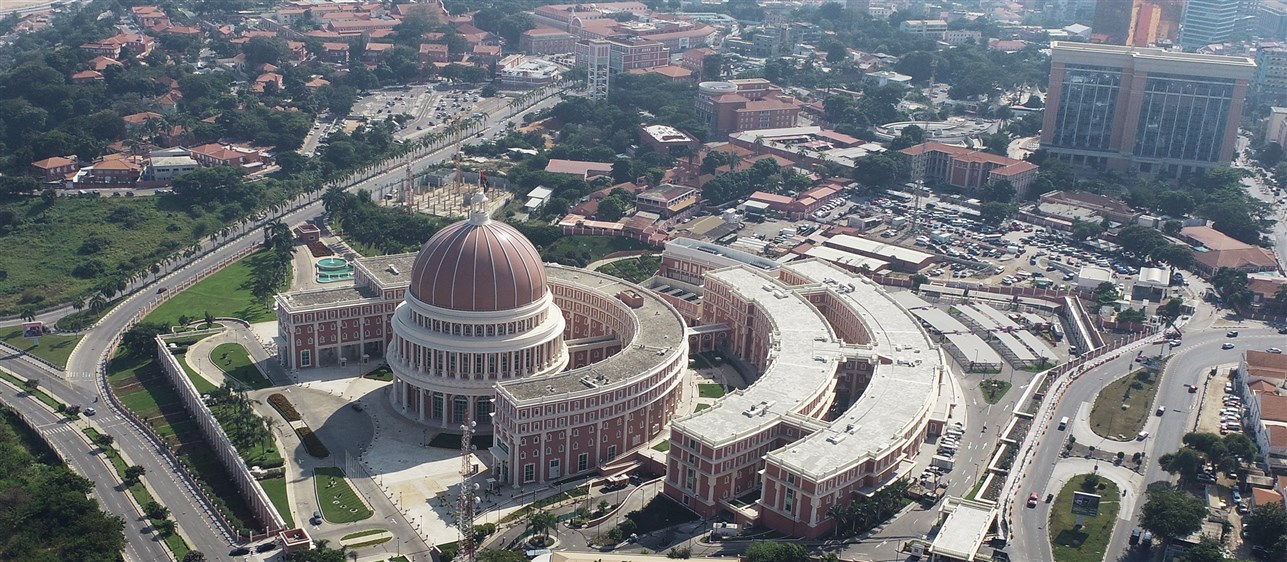 Date14.07.21
CompanyDar
Location Africa
On the 30th of June 2021, the National Assembly New Office Building, also known as Deputies' Work Offices, was handed over in an official ceremony, in the presence of the President of the Parliament, Committees of Presidents and Representatives of Political and Parliamentary Parties, Deputies and Members of the National Assembly, Parliamentary Employees, Representatives of GOE ("Gabinete de Obras Especiais"), the Consultant – Dar Angola, and the Consortium Somague / Sacyr & Griner.
The President of the National Assembly and the invited Committees took a guided tour of the new building.
The ceremony commenced in the presentation of an institutional video exhibiting the history and progress development of the project, followed by the signature of the Handing-Over Protocol Term, and culminated in the speeches of the Director of GOE and the General Secretary of the National Assembly.
This project was initiated back in 2014, suspended between the years of 2015 and 2017 due to financial and economic crisis, then concluded and handed over on the 30th of June 2021.

The building is implemented in a land area of 23,300 m², comprising two curvilinear blocks and following the architectural style of the Main National Assembly Building inaugurated back in 2012.

The total built-up area of the building is 36,010 m², including two basement floors, ground and two floors surrounding the first phase, with a neoclassical architecture typology of the 18th century, distributed as follows fully furnished and equipped:

228 Offices for Deputies, 22 for Employees of the National Assembly Services, and 5 for the Secretariat of the Parliamentary Assembly of CPLP (Community of Portuguese Language Countries); 54 receptions and waiting areas; 16 meeting rooms; a multipurpose room; 3 convenience stores; 334 indoor and outdoor parking lots; and other services.