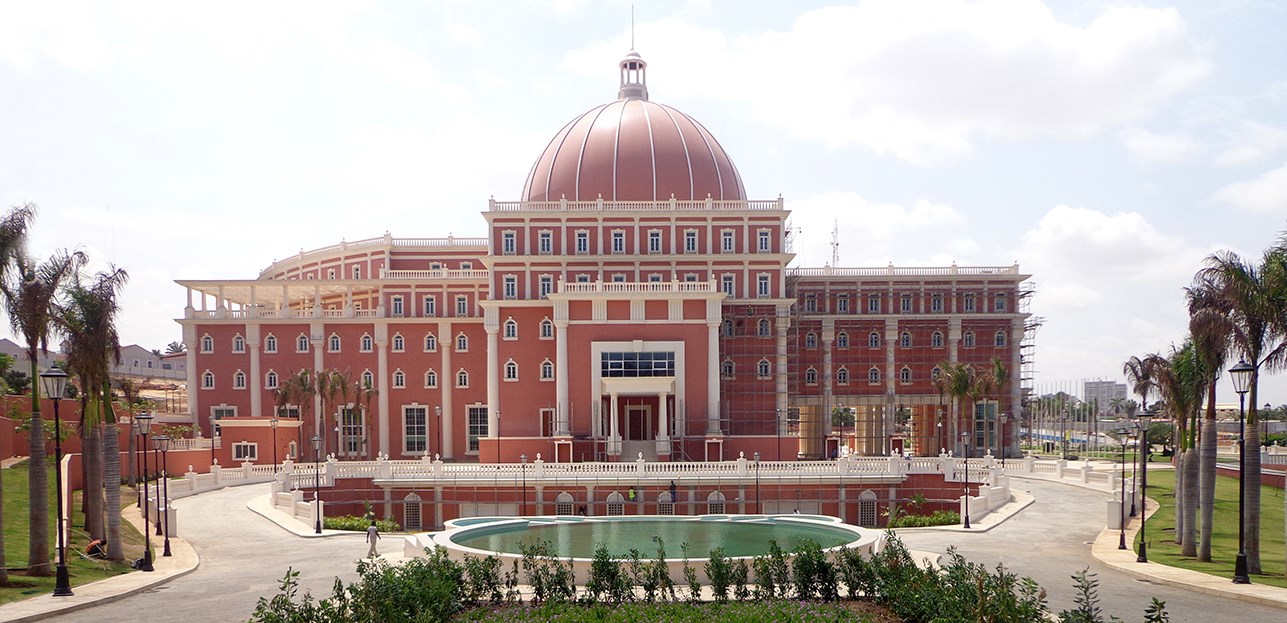 Inaugurated in 2015, the Seat of the National Assembly was designed to host the Honourable Members of the Angolan Parliament. The neoclassical style of architecture emphasises moderation, equilibrium, and idealism, while the excellence of the interior design confers the dignity due to a building of such national significance.
With its neoclassical character and architecture style, the New Seat portrays the organisation of the People's Assembly through distinctive architectural features and volumes, including its circular shape, the assembly hall at its heart, and its signature 21-metre-diameter dome. The Assembly comprises:
A conference hall for 200 persons
A press conference room and offices
A grand hall with major hotel-ballroom proportions designed for major official and festive occasions
A library and archives
A press printing facility
A medical clinic
Services: electromechanical, kitchen, etc.
Workshops, storage facilities, and drivers' rooms
An underground car parking for 517 cars
The Assembly was designed to strict security requirements, with restricted access points, controlled through high security measures. A network of roads and connections guides users towards their destinations.
Inside the Assembly building, offices are comfortable and contain the finest facilities. Inner wall surfaces were finished with sound deadening material to prevent reverberation and echo, and all facilities were designed to merge with their surroundings, comply with local regulations, and achieve the goal of the architectural approach.