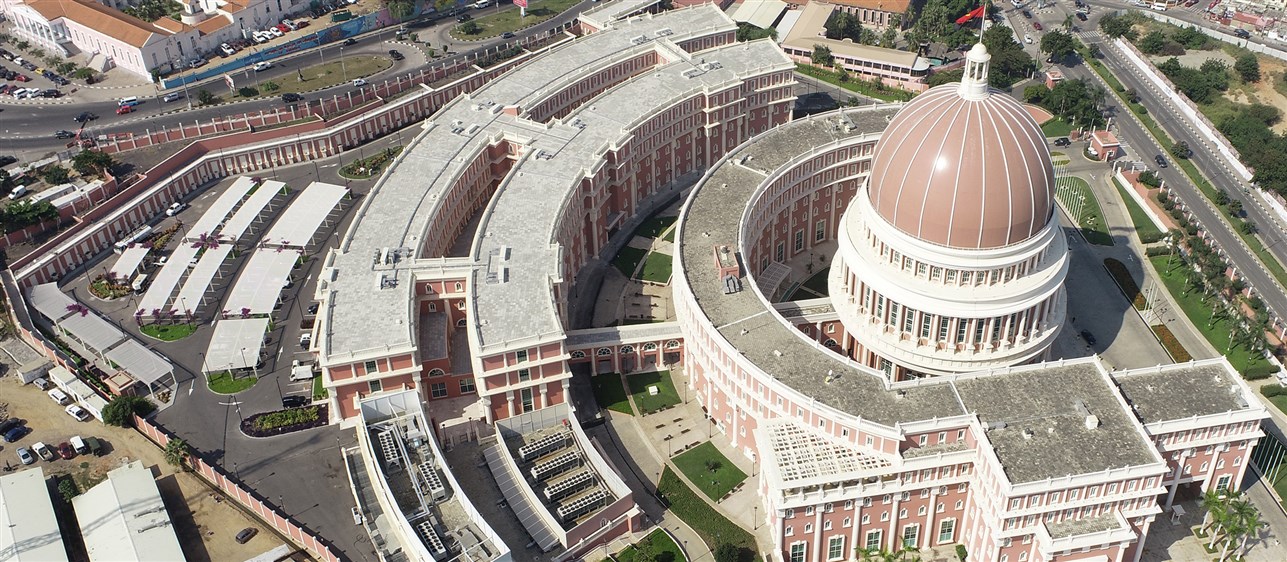 Honouring the same architectural style and tradition as the New Seat of the National Assembly, the New Offices Building was designed and constructed, as an extension, to provide essential offices and support spaces for deputies and parliamentary employees.
54
reception and waiting areas
36,010 m2
in built-up area
An extension of the National Assembly, the New Offices Building evokes the organisation of the People's Assembly – the highest government body in Angola – through iconic architectural volumes and features, prominently including the neoclassical facades and architecture typology. The building is connected to the main National Assembly building through an enclosed passage.
The building comprises two curvilinear blocks, designed parallel to one another and concentric to the National Assembly building itself. Structurally, the building contains two basement floors – hosting parking and MEP spaces as well as office areas, a cafeteria for staff, a multipurpose hall, and a pre-function area – as well as a ground floor and two floors which host offices for Deputies, employees of the National Assembly Services, and the Secretariat of the Parliamentary Assembly of CPLP (the Community of Portuguese Language Countries).
Set on a site area of 23,300 m2, the building has a built-up area of 36,010 m2 and is powered by a 11.25 MVA power plant, equipped with 9x1,250 kVA, 0.4 kV, 1,500 rpm, 50 Hz diesel generators