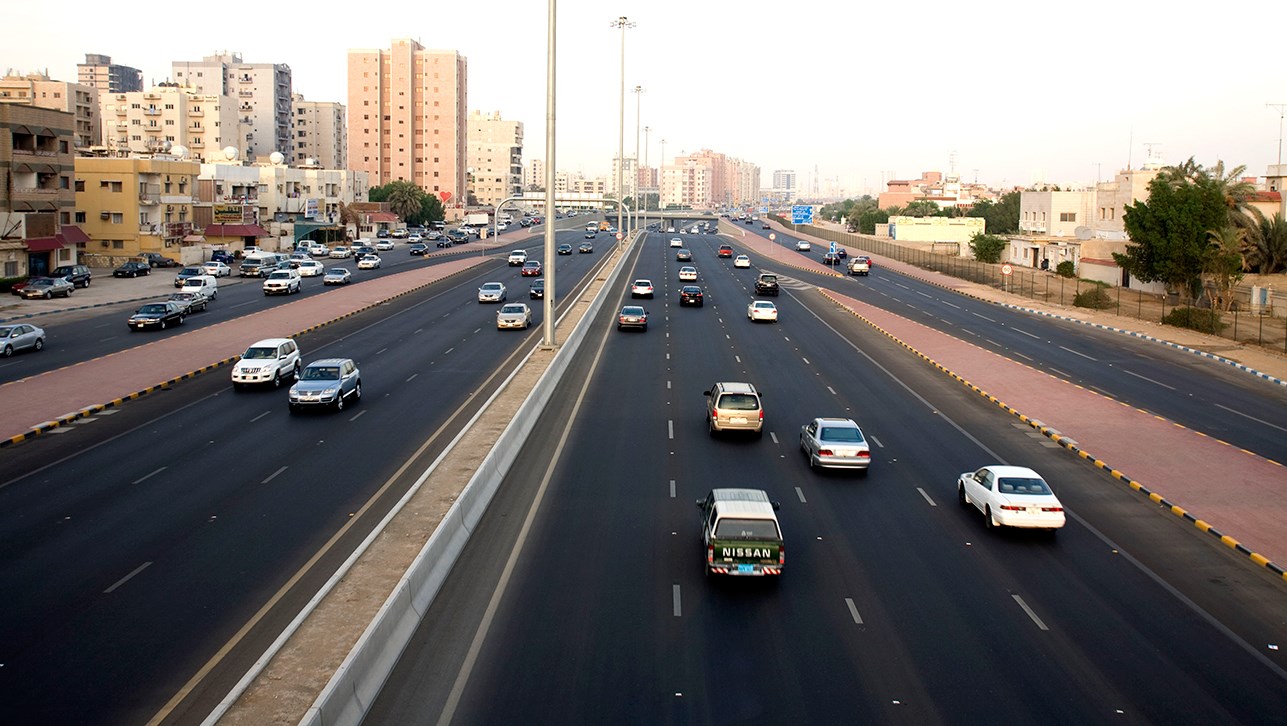 The Ministry of Public Works commissioned Dar to create the concept master plan for the Fifth Ring Road extension in Kuwait. We also supervised the construction of the 4-km section forming the extension.
Outstanding Design Award, 2010
recognition by Ministry of Public Works

Our work on the extension consisted of:
-Upgrading the Abdul Kareem Al Khattabi Street, with all associated intersections, to motorway standards
-Redesigning the Fourth Ring Road/Fahaheel Expressway interchange configuration, by canceling bridge traffic lights and introducing free movement ramps to relieve congestion
-Building pedestrian bridges
-Modifying the Fifth Ring Road/Airport Road interchange from diamond shape with traffic signals to full cloverleaf configuration, thereby increasing the junction capacity of a section of the Airport Road between the Fifth and Sixth Ring Roads.