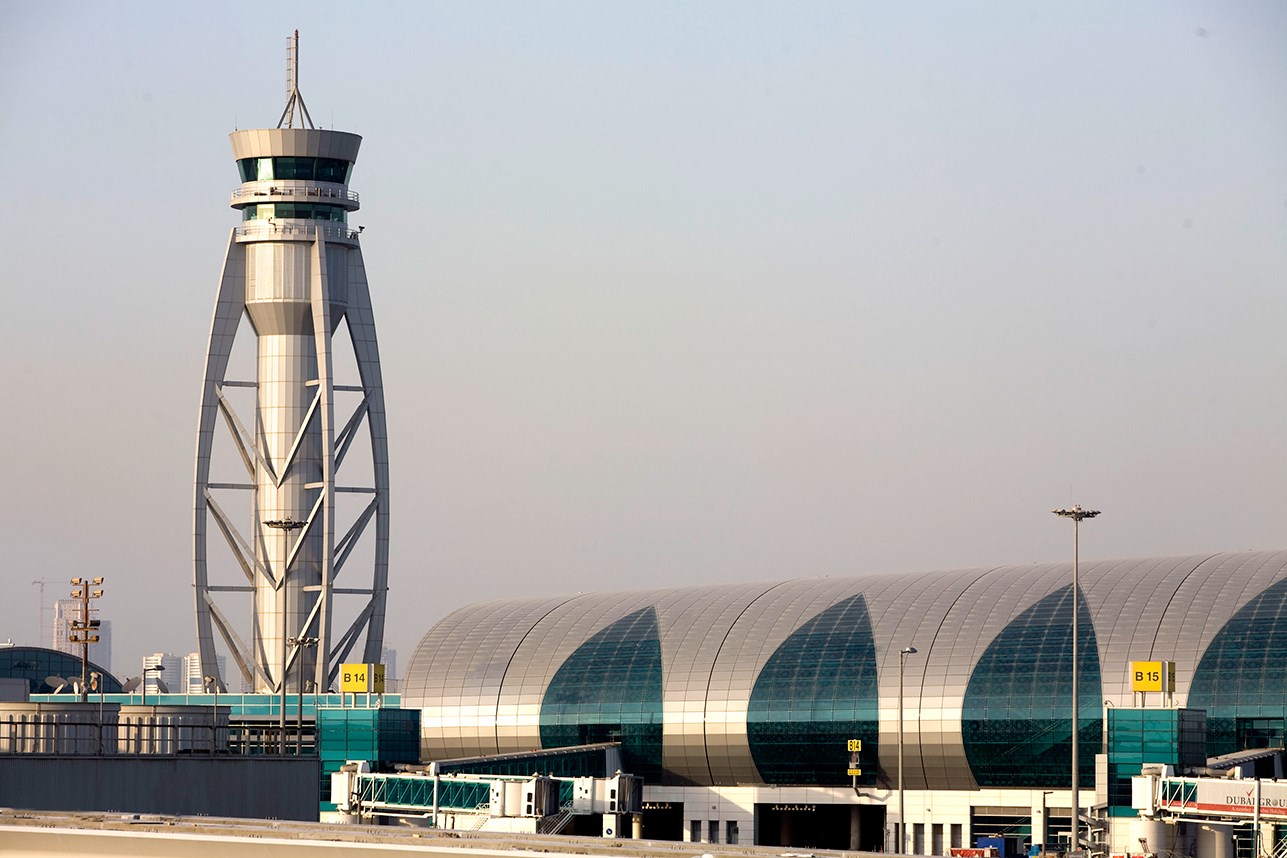 Concourse "B" is part of the overall Dubai International Airport Expansion. This newest addition is a technologically advanced, steel clad tapering structure that preserves harmony and continuity and yet possesses its own distinctive character.
This new approach is conceived to present a more transparent face to the traveller manifested in the rhythm of its large, arched expanses of glazing along its entire length of 925 m.
Concourse "B" will be capable of handling the largest code E aircraft, and the new generation of passenger aircraft, notably the Airbus A380.
Arrivals
Glazed bridges link the 27 gates
Travellators
Central corridor exclusively reserved for electric cart transportation
Direct access to the departure level of Emirates in upper level, and to other flights from Concourse "C"
Vertical Skytrains (150 pax), eliminate reliance on multiple escalators
Arrival hall (150x200x15m) with 12 carrousels, passenger support facility, and substantial duty free area
Customs and final security checks before exiting to kerbsideby the water table
Departure
A landscaped 3,500-car park and the adjoining terminal enhance views of the building and Concourse beyond
Departure building (200 x 70 m) with Well-Wishers Hall and security checks
Check-in hall with 120 counters, and centrally located travellators
A Skytrain linking to the duty free and commercial areas
Shopping mall, duty free and food courts totalling 15,000 m²
Hotel (150 rooms), offering 3 and 5-star service accommodation overlooking the shopping mall below, and a health club
First class, business class and holding lounges
Electrical Works
Power plant (132 kV gas insulated switchgear GIS)
Specialty lighting, communication systems (fire alarm, telephone, public address, radio paging, radio frequency data, intercom, MATV and master clock), flight and baggage information-FIDs/ BIDs, and management information (MIS)
Terminal computer network, common use terminal equipment (CUTE), access control, closed circuit television (CCTV), baggage reconciliation, boarding and disembarking routes management, people counting, and system integration