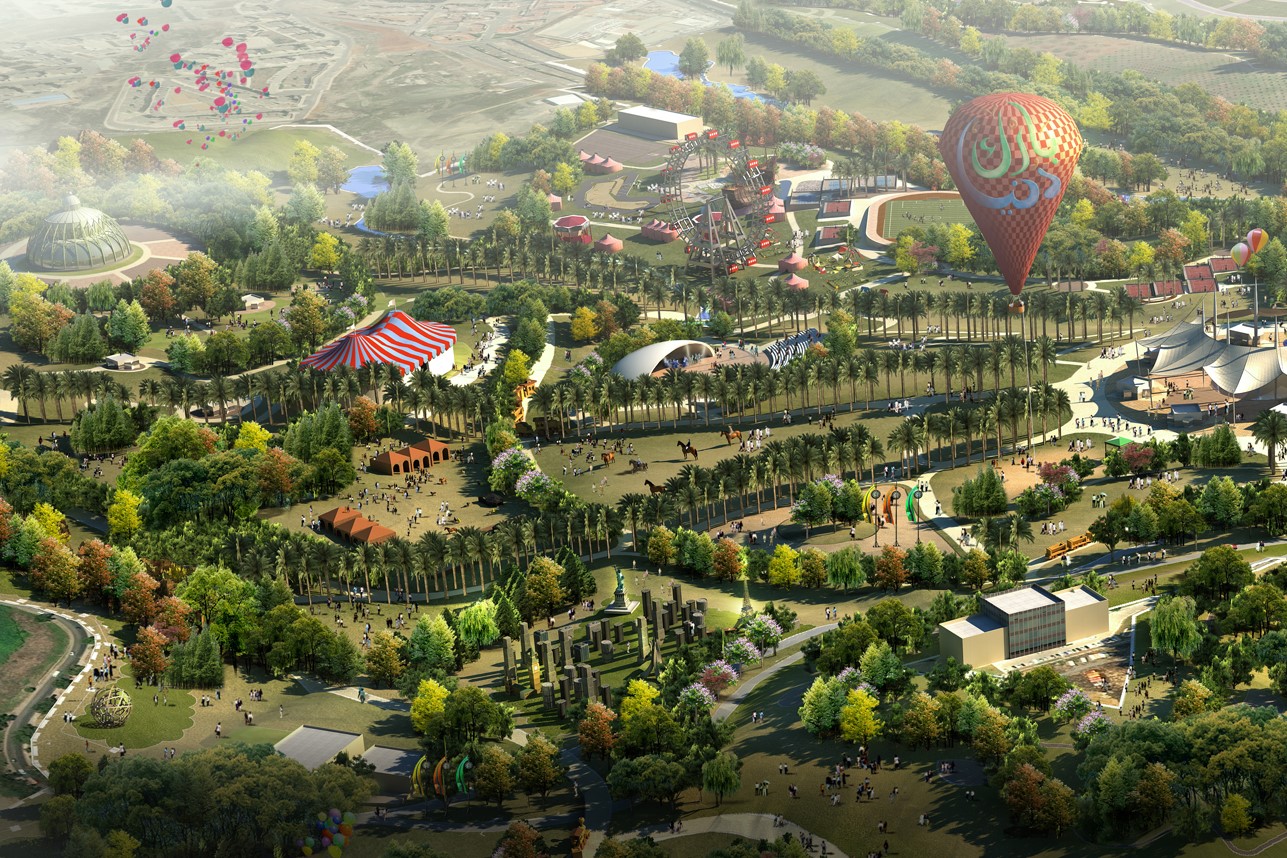 With its rich culture, intriguing history, and people to match, Algeria is often regarded as one of the most rewarding travel destinations in the world. One aspect of it people seldom bring up, however, is its natural heritage. Thanks to its geographic location, its landscape affords it notable environmental and ecological diversity, manifesting in some of the most beautiful public parks in the region.
In an effort to maintain that heritage, The Company of the Parks of Algiers commissioned Dar to design what would be named Dounya Park on an 800 ha site area. 630 ha of the space was devoted to a national, public park surrounded by a forestation belt. This park would also include an 18-hole, fully-equipped Golf Course. The remaining 170 ha would be allocated for residential and recreational uses, from hotels and offices to retail and leisure spaces.
Dar ensured that the design balanced the functionality of the park with its green spaces, making for a soothing and relaxing environment that met the needs of its users, both adults and children.