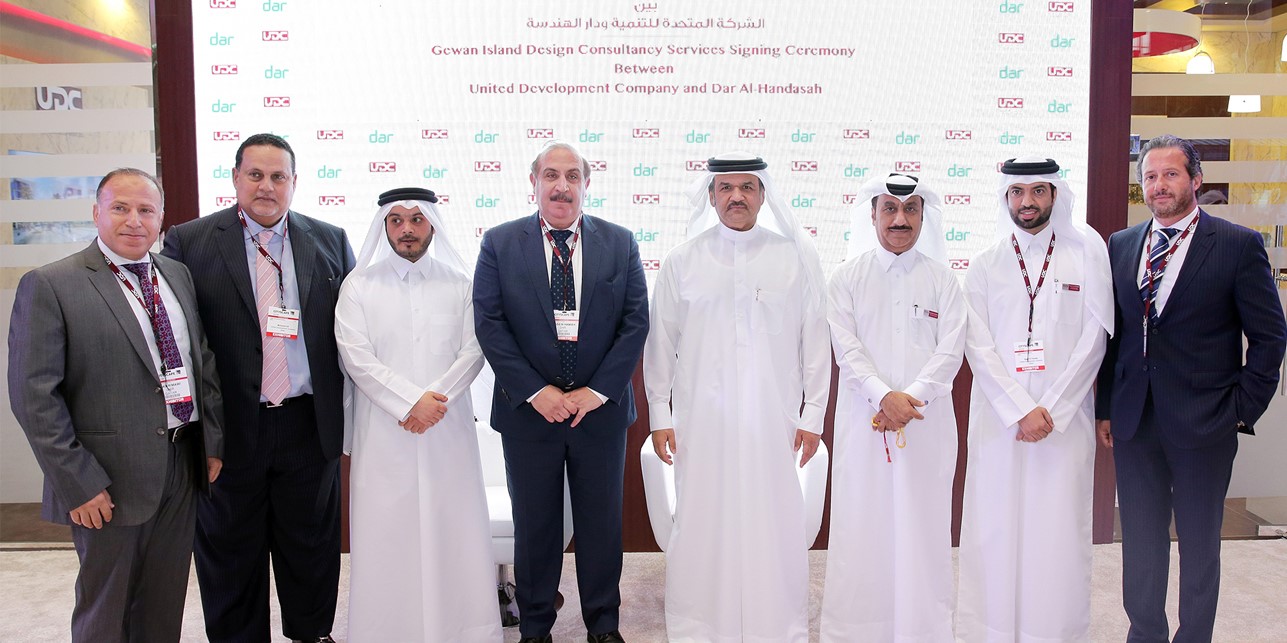 United Development Company (UDC), the Pearl-Qatar's master developer, signed a contract with three companies including Dar on April 23, 2018, to develop Gewan Island (previously Al Mourjan Island), the biggest real estate project site in Qatar at 400,000 m2. According to Peter Alagos of the Gulf Times, "the island, which derives its name from the full-round, pink-tinted and perfectly shaped pearl, will support a mix of property types, catering to different accommodation and investment needs."
Dar's Qatar Director of Operations Hussein Hamieh signed the contract with UDC in the presence of Dar's resident manager Imad al-Rimawi. The announcement was reported in all Qatari newspapers.

As per the agreement, Dar will carry out design consultancy services pertaining to master planning, infrastructure, architecture, and engineering consultancy services of Gewan Island development. Infrastructure services will include designing roads and bridges, marine works, water supply, firefighting, wastewater, storm-water drainage and irrigation networks, power networks, telecommunication and low current networks, a gas network, and a solid waste vacuum network. Dar is also contracted to perform an environmental impact study and a traffic impact study and then prepare the tender documents for each.

This is a great step forward for Qatar in the conversation of local and global investments and a testament to Qatar's growing development, and we are honoured to be a part of it.