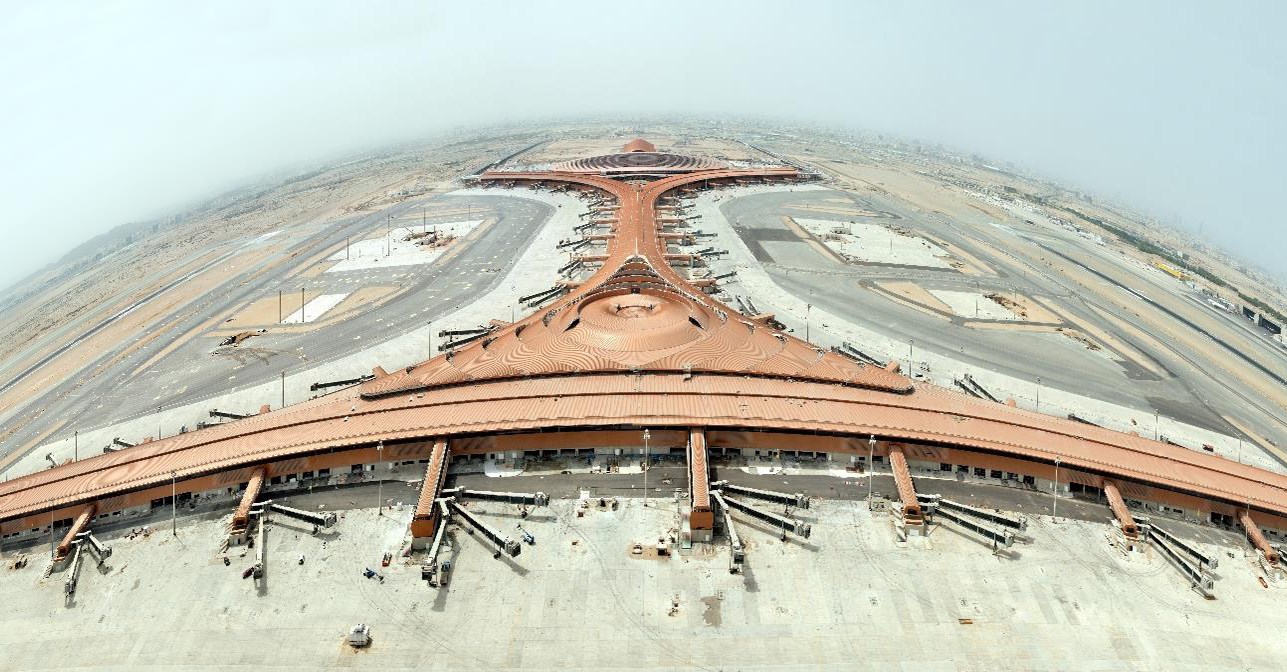 On Tuesday 24 September, the Custodian of the Two Holy Mosques King Salman Bin Abdulaziz inaugurated and toured the King Abdulaziz International Airport (KAIA) Terminal 1.
With a Phase 1 capacity of over 30 million passengers per year, KAIA is the busiest of the Kingdom's 28 airports. Alongside 220 check-in counters and 98 airplane parking spots, the exceptional new terminal boasts the world's tallest air traffic control tower, standing proudly at 136 m and equipped with state-of-the-art air navigation technologies. It is also home to the largest airport aquarium in the world.
Bearing the name of the founder of Saudi Arabia, the airport was hailed as an impressive national development project, with special significance as a main gateway to Jeddah and to millions of pilgrims visiting the two Holy Mosques. It is also expected to drive economic development across the region.
Dar is incredibly proud to have played a significant role in the development of this landmark project through providing project management, design review (according to LEED requirements), construction management, and supervision services. We hope and expect the airport to meet the ambitious aspirations of the Saudi people.
Please click here for the inauguration movie.