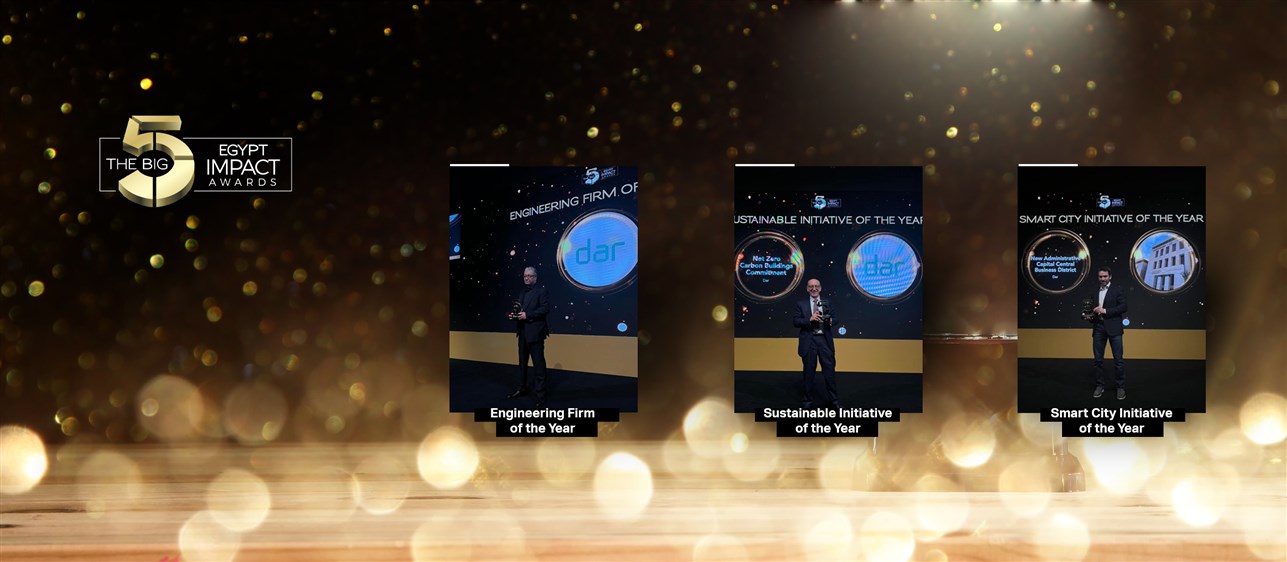 Supported by Egypt's Ministry of Housing, Utilities, and Urban Communities, The Big 5 Egypt Impact Awards recognise innovation and celebrate excellence in all sectors of Egypt's construction industry. The awards were presented during the closing award ceremony of the Big 5 Egypt Leadership Conference and were received by Dar's Director of Operations in Egypt Ahmed Abdel Azim Youssef, Director of Water and Environment Hazem Gohar, and Para Lab Director Faysal Shair.
Earlier in the conference, Dar's Head of Sustainability Balsam Nehme joined C-level executives and directors on a panel dedicated to discussing the responsibilities and potential contributions of the construction and infrastructure industry to the global fight against climate change. The panel proposed strategies and solutions for Egypt's roadmap, discussed frameworks and manifestos being prepared in collaboration with the World Green Building Council and stressed on efforts that needed to be made in the lead up to COP27, at the summit and much beyond towards a sustainably built and operated environment.
Balsam also spoke in length about Dar's award-winning commitment to get its own operations to net zero, provide net zero carbon pathways for our clients and our communities, and advance sustainability in everything we do.