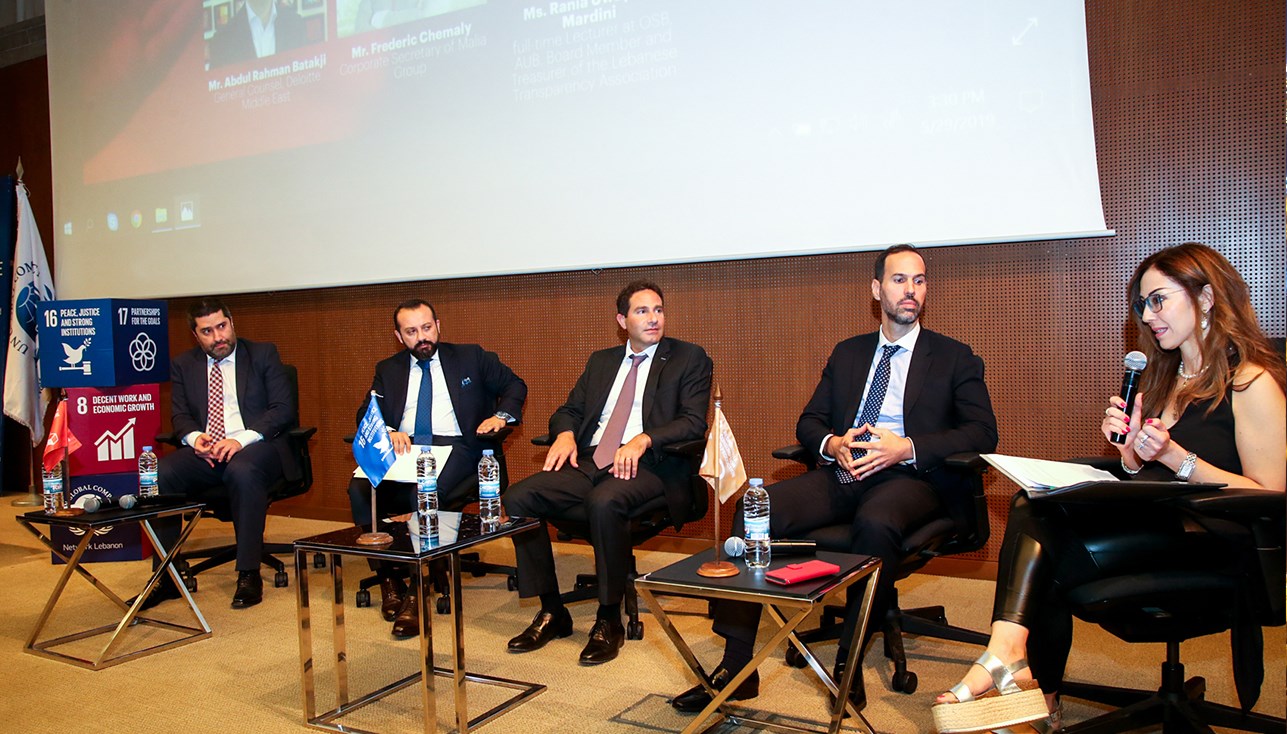 Date31.05.19
AuthorHaya Yahya
CompanyDar
LocationLebanon Middle East
On Wednesday May 29th, the UN Global Compact Network Lebanon (GCNL) held its fifth Lebanon Collaboration for the SDGs (Sustainable Development Goals) event in the Maamari Auditorium at the American University of Beirut.
Designed to showcase several partnerships and ongoing efforts taking place in Lebanon in relation to the SDGs, the event featured an impressive line-up of speakers representing different stakeholders and shedding light on regional and national efforts to advance the SDGs in Lebanon. The two themes of anti-corruption and the environment were the main focus of the event.

Due to its commitment to the United Nations Global Compact (UNGC) and its valuable experience in the field of anti-corruption, Dar was invited to collaborate with the UNSDG Lebanon Network on this milestone. Dar Group General Counsel Mr. Teymour Salaam represented Dar at the event and participated in a panel discussion on anti-corruption. Mr. Salaam presented a practical case of anti-corruption, sharing Dar Group's experience in implementing a stringent anti-bribery and anti-corruption policy in operations across the Middle East, Africa, and Asia.