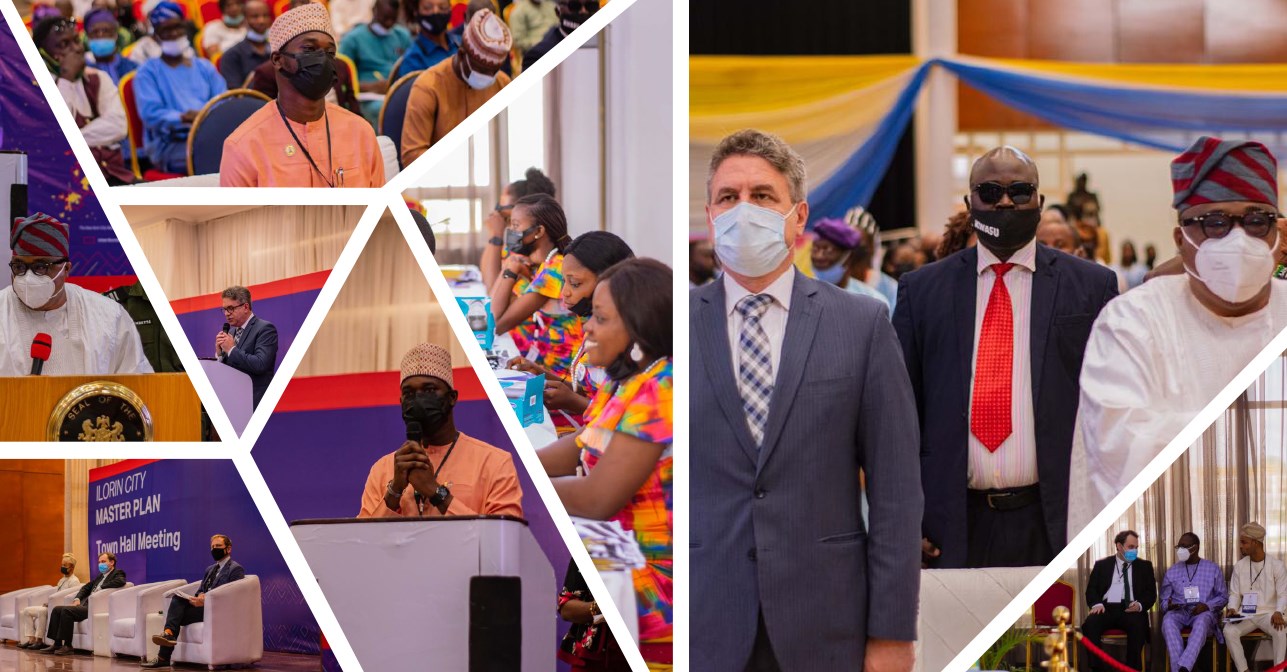 Date23.09.21
CompanyDar Al-Handasah
LocationIlorin, Kwara State, Nigeria Africa
On Thursday September 9th, a team of Dar's urban planners met with community representatives to present and discuss the company's exciting new Master Plan 2042 for the Kwara State Capital of Ilorin.
The town hall meeting was attended by the Deputy and representative of the Governor of Kwara State, His Excellency Mr. Kayode Patrick Alabi; the Charmain of the Ilorin Master Plan Working Committee, Mr. AbdulMutalib A. Shittu; and Dar's Director of Operations for West Africa Mr. Nicholas Rizk.
"The vision of the master plan is to balance and foster the growth and development in the state and build a state we can all call our own." – Mr. Kayode Patrick Alabi, Deputy of the Governor of Kwara State.
The state government had commissioned Dar to prepare a master plan for Ilorin and the surrounding areas in response to the multiple challenges the city is facing, including unregulated and haphazard physical development, natural disasters, and indiscriminate and unsustainable waste disposal.
The master plan, which is currently in development, aims to ease transportation challenges, provide more liveable and more serene environments, and attract local and foreign investment.
Dar's Project Manager Richard Walker as well as lead team members Owolabi Adekunle and Mohammad Ramadan explained how the master plan would drive sustainable development by
Promoting agriculture and especially urban agriculture in the state.
Enhancing the level of education and healthcare services.
Expanding internet access.
Renovating and extending water lines to boost access to potable water.
Ensuring equal distribution of electricity.
Designing sustainable waste disposal systems.
Promoting mass transit and sustainable means of transportation.
Creating sustainable solutions for potential natural disasters.
The meeting was part of Dar's engagement campaign and aimed to collect and incorporate the comments and insights of stakeholders, to create a master plan that meets the true aspirations of the local communities.