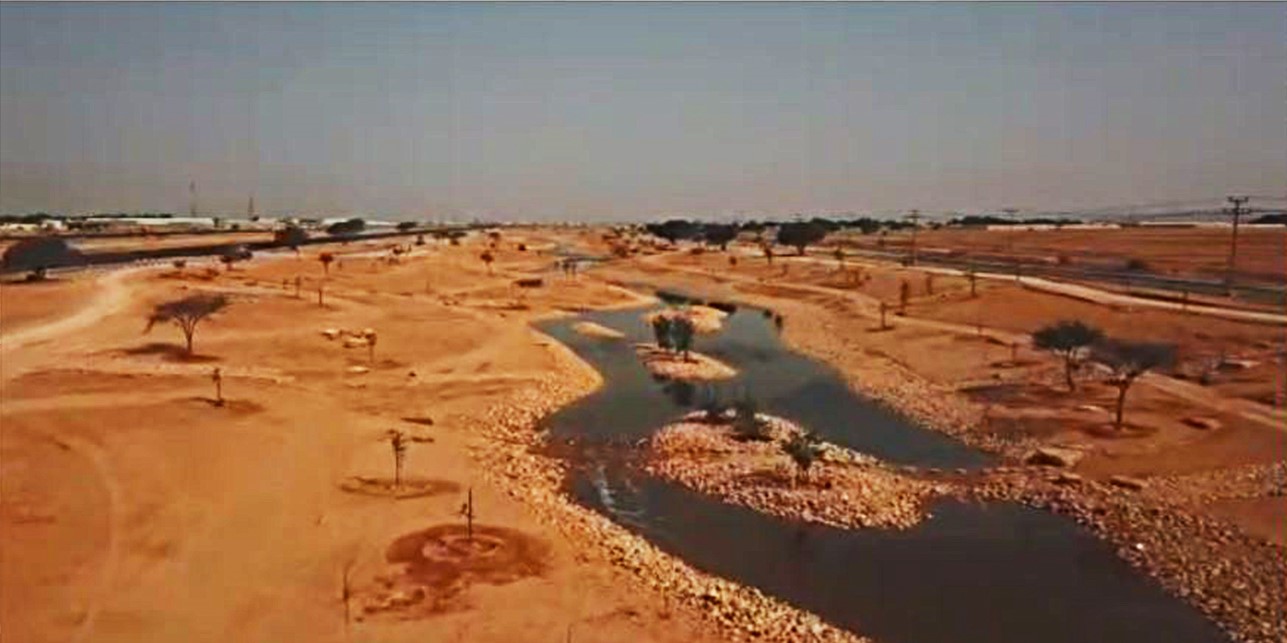 Date08.05.18
CompanyDar Al-Handasah
LocationKSA, Riyadh Middle East
Wadi As-Sulai is about 130-km-long and drains a catchment area of 2400 km2.
The main objectives of the restoration of Wadi As-Sulai include the prevention of flooding and managing of the flow and quality of water, the integration of the Wadi into its neighbouring areas to provide public spaces for recreation, the promotion of economic activities, and the restoration of the ecological functions of the Wadi.
The
video
represents the southern part of Wadi As-Sulai after rainfall and shows the initial landscaping and protection works of the Wadi.