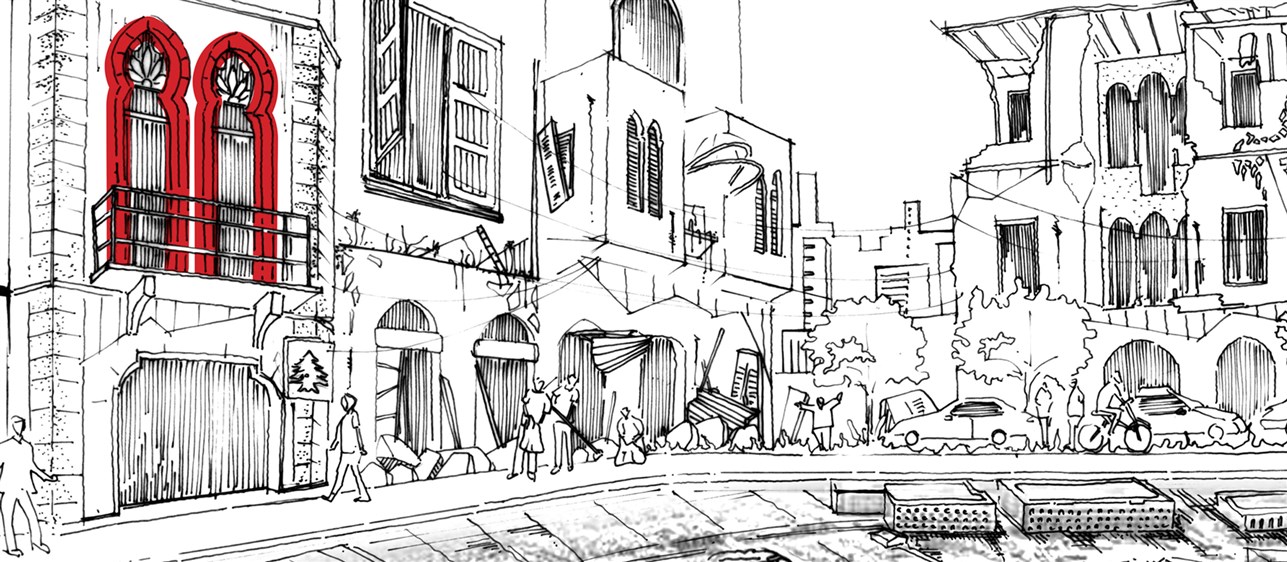 "Beirut Recovered" is a series of articles outlining Dar's set of recommendations for restoring the neighbourhoods most affected by the August 4 blast at the Beirut Port. In the final feature, Lili Abou Hamad (Urban Designer) explores the vulnerability of the creative and cultural industry before and after the blast and presents immediate and medium-to-long-term solutions.
In the third feature, Louai Kaakani (Landscape Architect) discusses ways to enhance Beirut's public realm, infrastructure and open spaces to ensure that they create value for the city's residents and act as a first line of defence in case of any emergency. This report is based on a rapid damage and pre-disaster conditions assessment conducted by a team of Dar's urban planners and landscape architects on the Beirut public realm in September.
Click here for the second instalment in which Marie-Line Zgheib (Architect and Urban Planner) recounts the challenges facing the housing sector in Beirut before and after the blast and recommends measures that would empower people to return to their homes, combat gentrification, and preserve Beirut's heritage buildings and collective memory.
The first instalment, in which Isabel Raad (Architect & Urban Designer) discusses how certain post-disaster recovery measures can help create socially sustainable communities, may be found here.