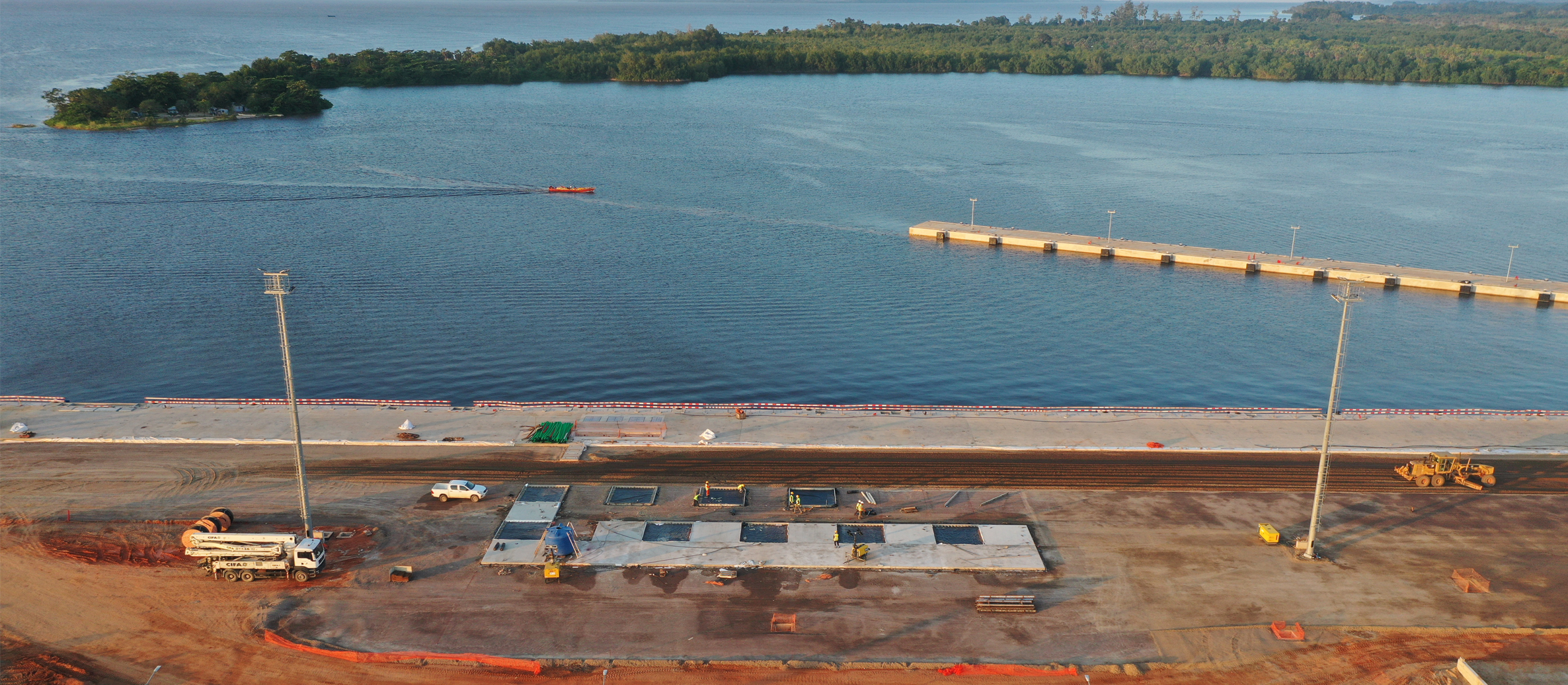 In a bid to bolster the marine and national security of Angola, Dar was commissioned to provide consultancy services for the rehabilitation and expansion of the Soyo Marine Base in Angola.
The Soyo Marine Base project aims to modernise and enhance the port's facilities to better serve the Angolan naval base. Dar provided consultancy services for the construction of the quay and the requalification of the marine base. The project covered three main categories: building and infrastructure, dredging works, and the construction of the dock.

The buildings comprise the Soyo Ship Brigades with 12 residential blocks and four operational buildings that will ensure the workability of the ship brigades. Nine of the buildings are designed for logistics and to provide the services necessary for the safe and efficient operation of the base. The project's scope of work also includes the rehabilitation of four existing buildings namely the North Military Region Command, the command logistics building, officers' accommodations and the health centre.

The second part of the project involved dredging a sizeable volume of 6.12 million cubic metres of sediments. Based on the geological and geotechnical assessments, the sediments are predominantly sandy and muddy, allowing the possibility to reuse the clean sands selected to form the fill of the port embankment.

Also, the project includes the construction of the dock that will handle the port's activity. This covered the marginal retentions and fills; port works; the maritime approach; port earthworks and paving; and technical facilities and systems including the drinking water supply system, firefighting system, stormwater system, electricity network, and fuel infrastructures that will support the development.