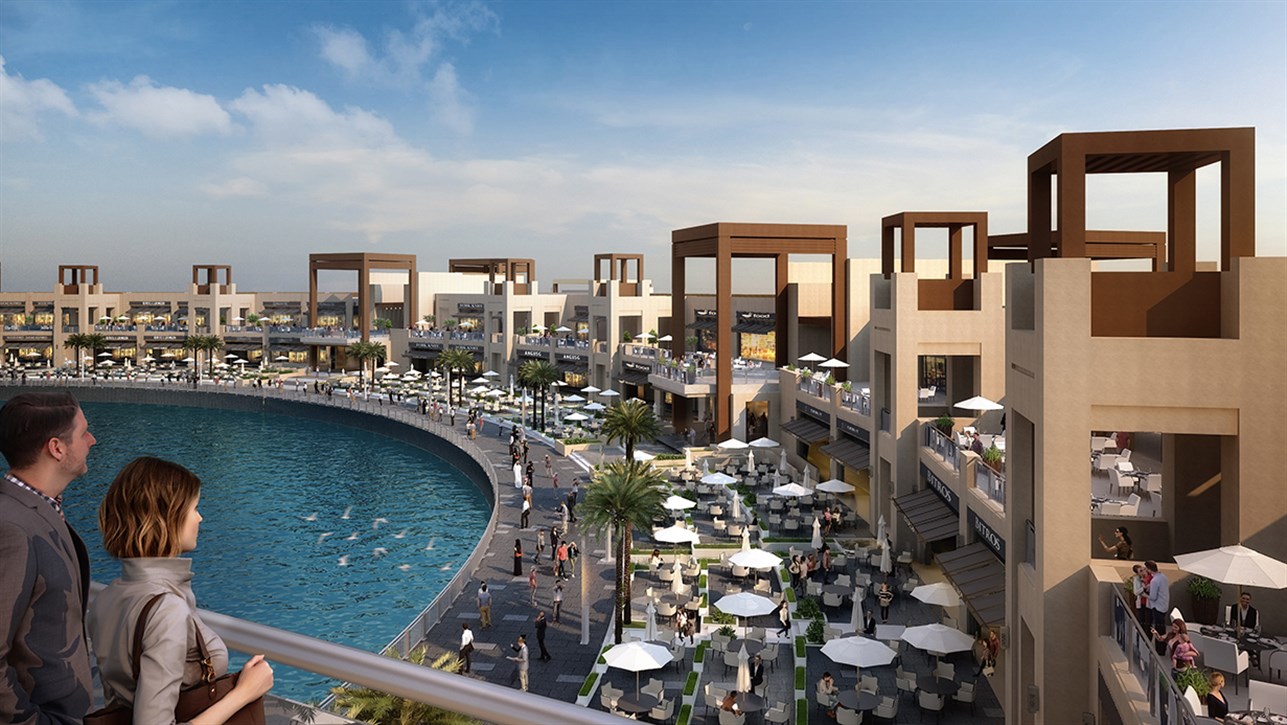 Dar was commissioned to design the exceptional Pointe development at Palm Jumeirah in Dubai. A mixed-use complex, the Pointe is an exciting and vibrant destination featuring casual dining venues including cafés, coffee shops and specialty restaurants serving communities in the residential developments of the Palm as well as visitors from beyond. Located across the bay from the landmark Atlantis Hotel, the complex features innovative seating and exceptional, vast views of the waterfront.
Dar designed the buildings, promenades, piazzas and the landscaping in a total site area of 136,000 m2. A two-floor retail area accommodates restaurants, shops and arcades. The restaurants' architecture joins their lower and upper terraces to their interior spaces, allowing for a relaxed and continuous experience of the outdoor features of the Palm. The shoreline features a walkway and recreational activities such as the viewing of the computerised fountains, "Dancing Waters."
As for transportation, the design includes a monorail, served by a 1,000 m2 monorail station, connecting the residential buildings and hotels to the Pointe. The development also includes a 40,500 m2 parking area serving around 1260 cars as well as a centrally-located wharf for shuttle boats to and from the Atlantis Hotel.