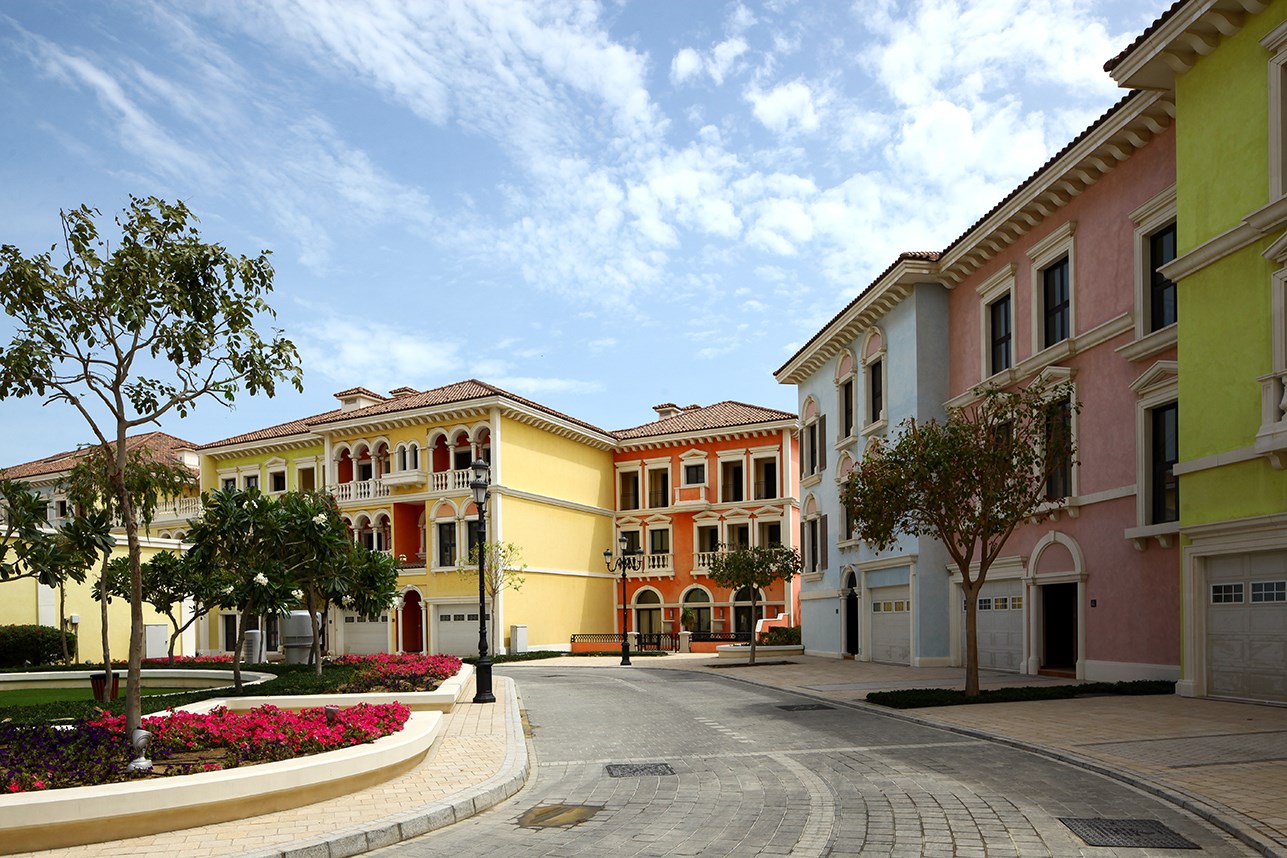 The project consists of 10 residential plots on islands separated by man-made canals and interconnected by vehicular roads, and vehicular and pedestrian bridges.
The project comprises 188 townhouses grouped in 30 clusters with 13 different prototypes, 3 storeys high each 32 apartment buildings. The apartment buildings (total of 970 dwelling units), vary in height from 3 to 7 storeys each, with every group of buildings resting on a landscaped podium with retail shops and 2 lower parking levels.
At the canals' level, retail shops are located at the podium's periphery and open directly to the promenade area overlooking the canals.