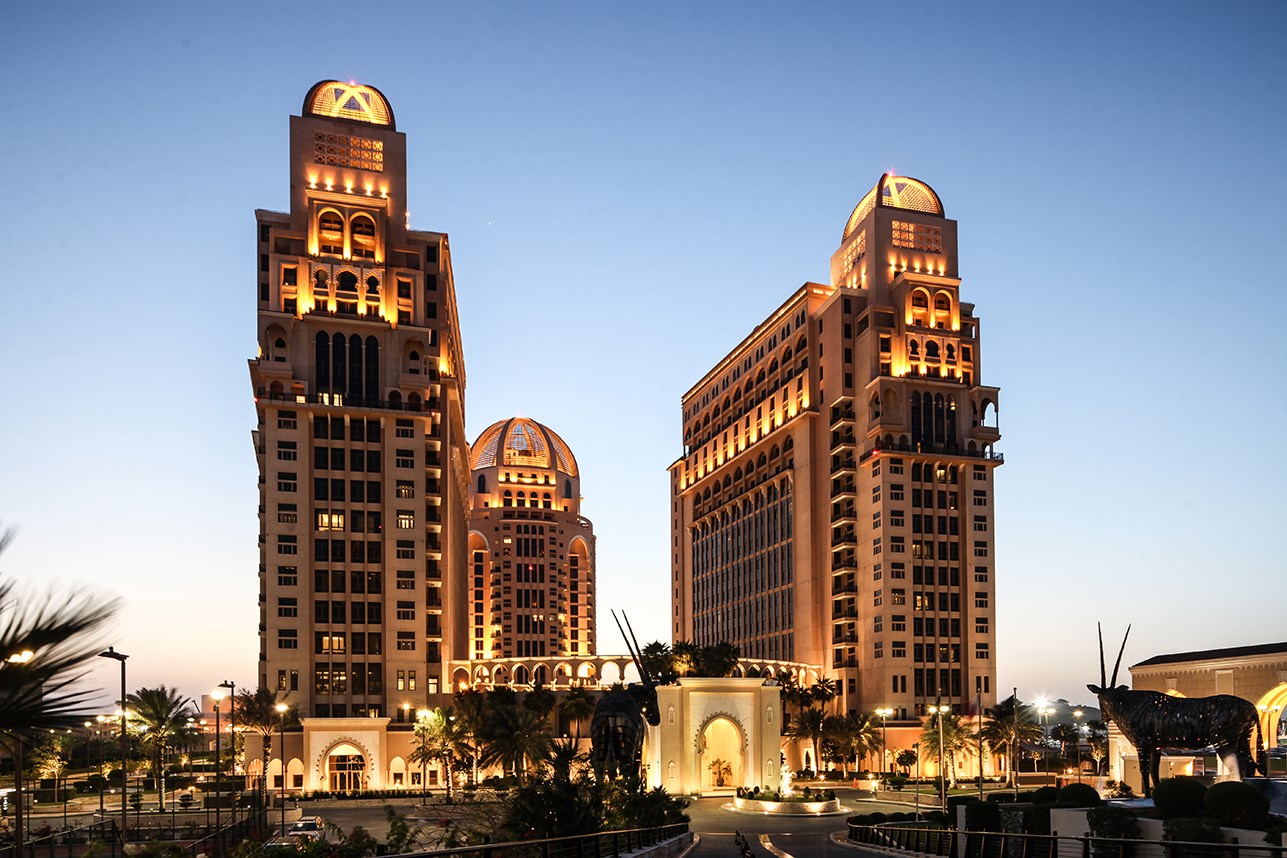 Designing the St Regis Hotel and Residential Towers
Resorts Development Co. commissioned Dar to design and supervise the construction of the St Regis Hotel and Residential Towers. We were also tasked with the environmental impact assessment. We conceived the resort as three residential towers, one circular and two identical (Twin), and a five-star hotel with bungalows and underground parking.
We developed the resort along a straight axis towards the sea, to form a homogeneous residential development. We also allowed maximum sea view through the hierarchical shaped profile which ends with the hotel and bungalows.
We built the twin residential towers on a single podium (ground floor and 3 upper floors) and included 125 apartments in the circular residential tower. We also included swimming pools, a spa, and a car park with 1, 234 stalls. We accommodated for the needs of the resort users and placed a ballroom and business centre area between the twin towers in a circular shape, offering a venue for big events, meetings, conferences, and marriage celebrations in a prestigious atmosphere.
The hotel we designed is one of the most prestigious hotels in the region. It has a great opening to the beach side and a harmonious blend of traditional and classic styles. We also ensured that the hotel's design allows the penetration of the surrounding landscaping into the public functions. A series of water falls decorates the median of the road that leads to the main entrance of the H-shaped hotel, and the drop-off area is covered by an elegant dome.
We provided the hotel and residential areas with separate entrances ensuring privacy for residents. The residential area has a private parking in the basement to clear the ground for natural and attractive landscaping.
We created a resort that balances the traditional and the modern. Our base design stems from the traditions of the past while the buildings grow into a modern addition to the Doha landscape transformation.