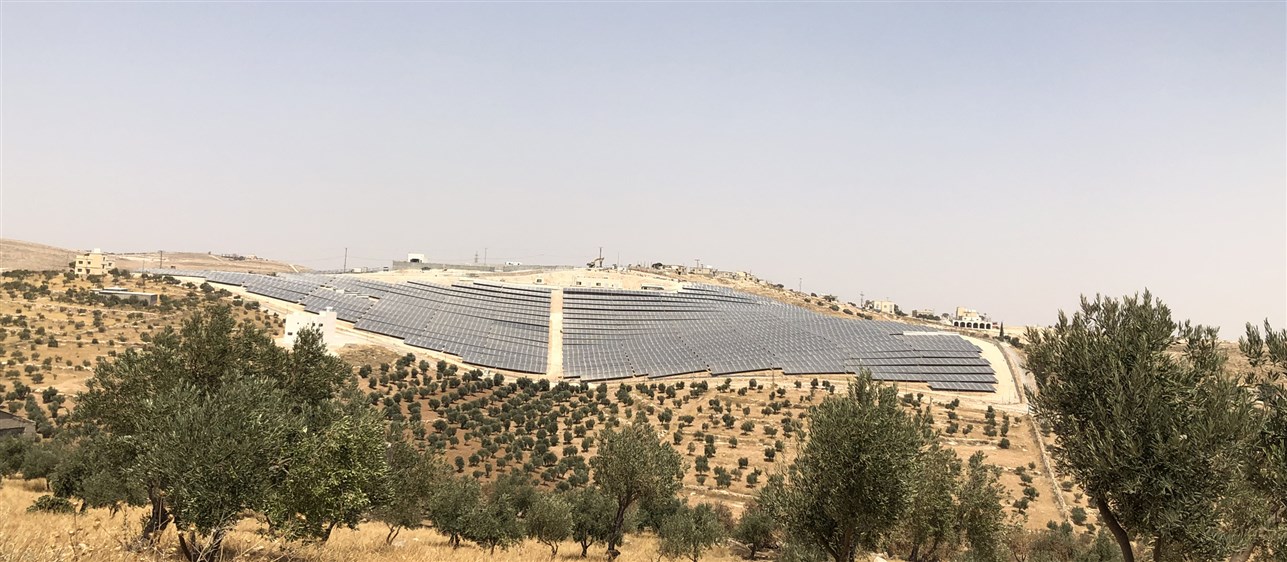 Dar designed 18.75 MWp photovoltaic power plants for the Social Security Investment Fund in Jordan, with an estimated annual yield of 30,000 MWh.
At a glance:
3 photovoltaic plants totalling 18.75 MWp
Estimated annual yield: 30,000 MWh
For the 18.75 MWp photovoltaic plants for Social Security Investment Fund in Jordan, Dar offered feasibility study, assessment of various technology alternatives, land selection, energy yield simulation, shading analysis, plant optimisation, preparation of tender documents, and tender assessment along with site supervision and performance monitoring.
The project included 3 photovoltaic plants located in Al-Zarqa and Al-Balqa, Jordan. Each of the plants has a capacity of 6.25 MWp / 5 MW AC, integrated with the grid at 33 kV level under the wheeling scheme. The plants have a combined annual energy yield of around 30,000 MWh.