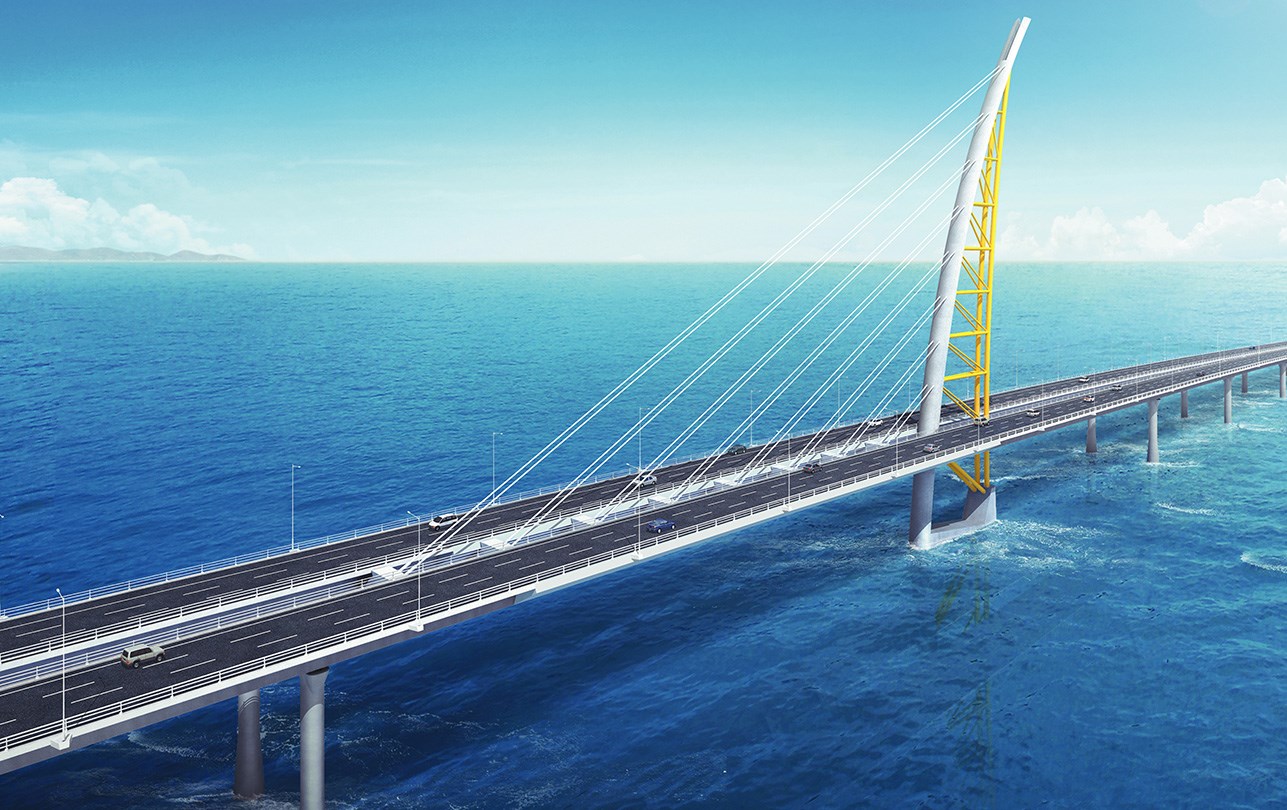 The Ministry of Public Works commissioned Dar to review the design and supervise the construction of the Sheikh Jaber Al-Ahmad Al-Sabah Causeway (SJSC) Project. The SJSC Project is the largest and most prestigious transport infrastructure endeavors in Kuwait and is among the largest of its kind in the world. The Project comprises two links spanning across the Kuwait Bay: the 36-km MAIN LINK or the Subiyah Link (Contract RA/140) extends over the Kuwait Bay and links the capital Kuwait City with the northern Subiyah area. Its main signature cable stayed bridge, with its exquisite arch pylon, will rise as a landmark in the middle of the vital navigation route of the Kuwaiti bay. The 13-km DOHA LINK (Contract RA/214) connects Shuwaikh Port Area in Kuwait City with Doha Peninsula, and is expected to reduce road congestion in Shuwaikh and along Ghazali Road.
1,535,000 m²
reclaimed lands
Each of the Main Link and Doha Link consists of 2 carriageways of a total width of 30.6 m, and accommodates in each direction an outer edge, 3 traffic lanes and an emergency lane.
The project also comprises bridges; viaducts; interchanges; embankments; reclaimed lands; several buildings for infrastructure services, governmental authorities and administration purposes; intelligent transport system; drainage; road lighting; and all infrastructure utilities.
Learn more about the project under the following links: