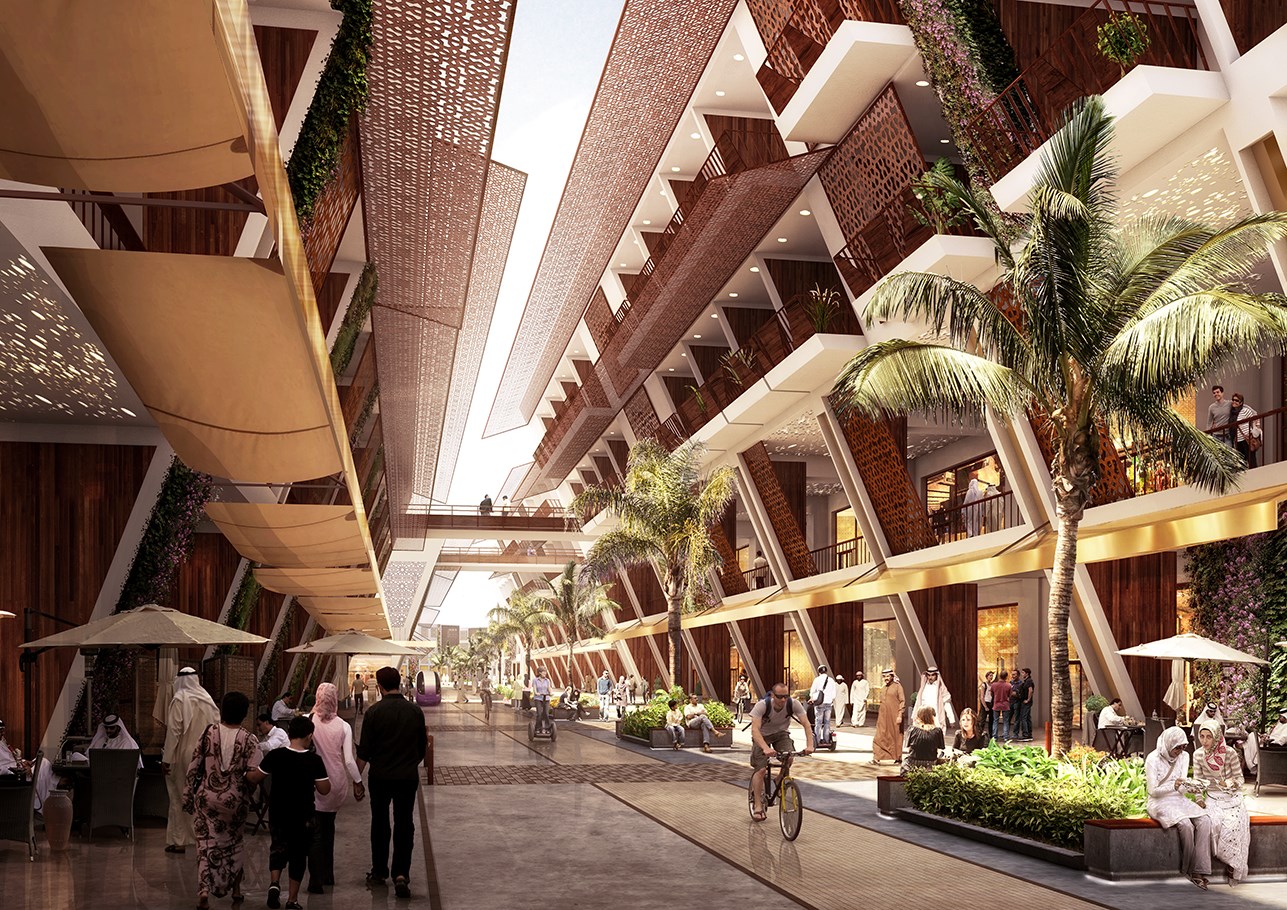 Kuwait Municipality commissioned Dar to develop the Western Sub-Region of Kuwait. We worked on creating the GreenTech Corridor which leads to a lasting change in the country and region.
Our project encompasses 2 main eco-towns and 5 eco-villages. It contains 600 km² of renewable energy sites, 300 km² of agriculture sites including seawater greenhouses, and 150 km² of industrial sites with integrated labour communities. We believe that, by 2040, the Western Sub-Region will serve as a home for 250,000 people and will provide employment for 150,000.
We worked swiftly and completed the project in 2 years. We created energy, industry, and manufacturing from the desert environment. We also specialized in renewables and green technologies, farming, animal husbandry, and rural and urban investment housing communities. Our project has become a model and testing ground for sustainable development in a desert context.