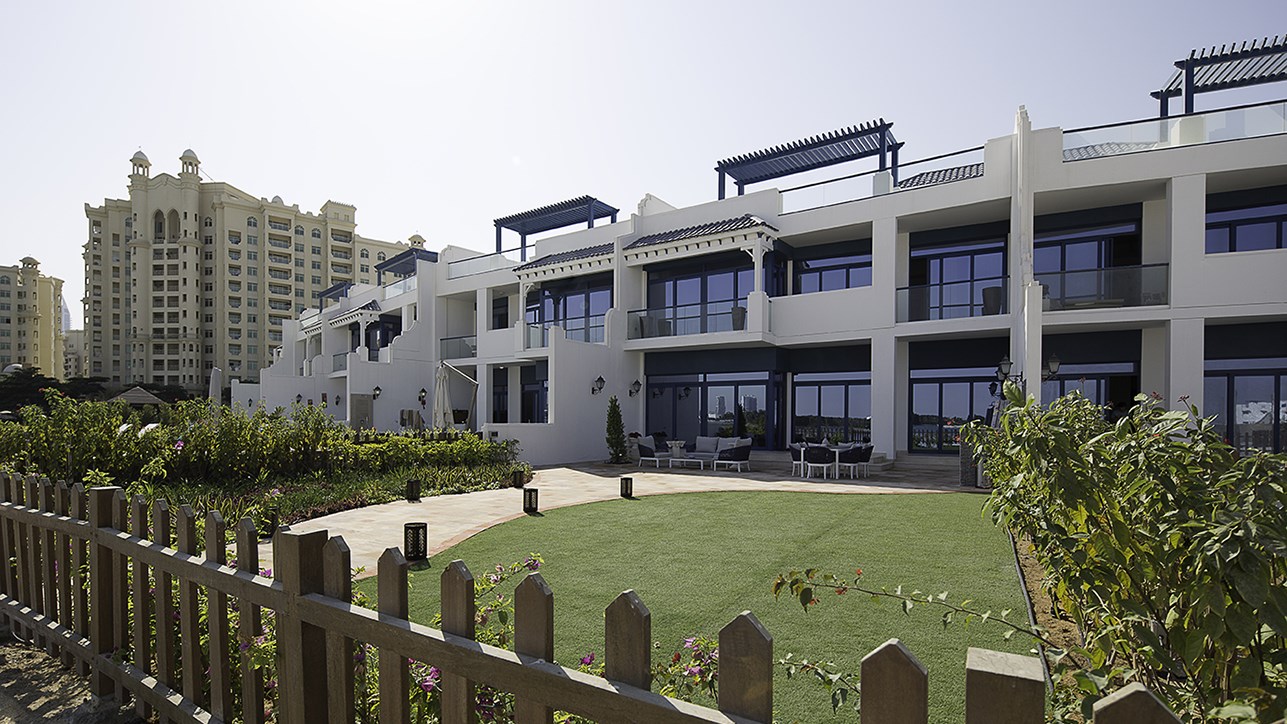 In Palm Jumeirah, Dubai's distinctive palm-tree shaped island, extraordinary residential villas stand overlooking the seascape. Designed and supervised by Dar, these luxurious homes offer all the comforts of the modern resort lifestyle, while remaining harmonious with the breath-taking marine environment surrounding them.
One of the region's instantly recognisable landmarks, Palm Jumeirah is Dubai's iconic man-made residential island (5 km×5 km). Designed in the shape of a palm tree to honour local natural heritage, the Palm Jumeriah consists of a trunk, a crown with 16 fronds, and a surrounding crescent island that forms an 11 km long breakwater. The crown is connected to the mainland by a 300 m bridge and the crescent is connected to the top of the palm by a subsea tunnel.
Within this exquisite development, Dar was commissioned to design five distinct types of villas, three of which have a private beach while the other two have direct access to the beach and central swimming pools. Dar provided the detailed design, interior design, tendering, and supervision of construction for the residences of a total built-area of 15,000 m2, covering an immense site area of 6.2 hectares.
Dar was also responsible for designing five fixed marina pontoons, in addition to the internal road network; wet infrastructure utilities; all electromechanical, low-current and telecommunication systems to support the development. Meanwhile, Dar's landscape designers provided the landscape design that blends seamlessly with the seascape surrounding the island to offer an immersive experience for its residents.