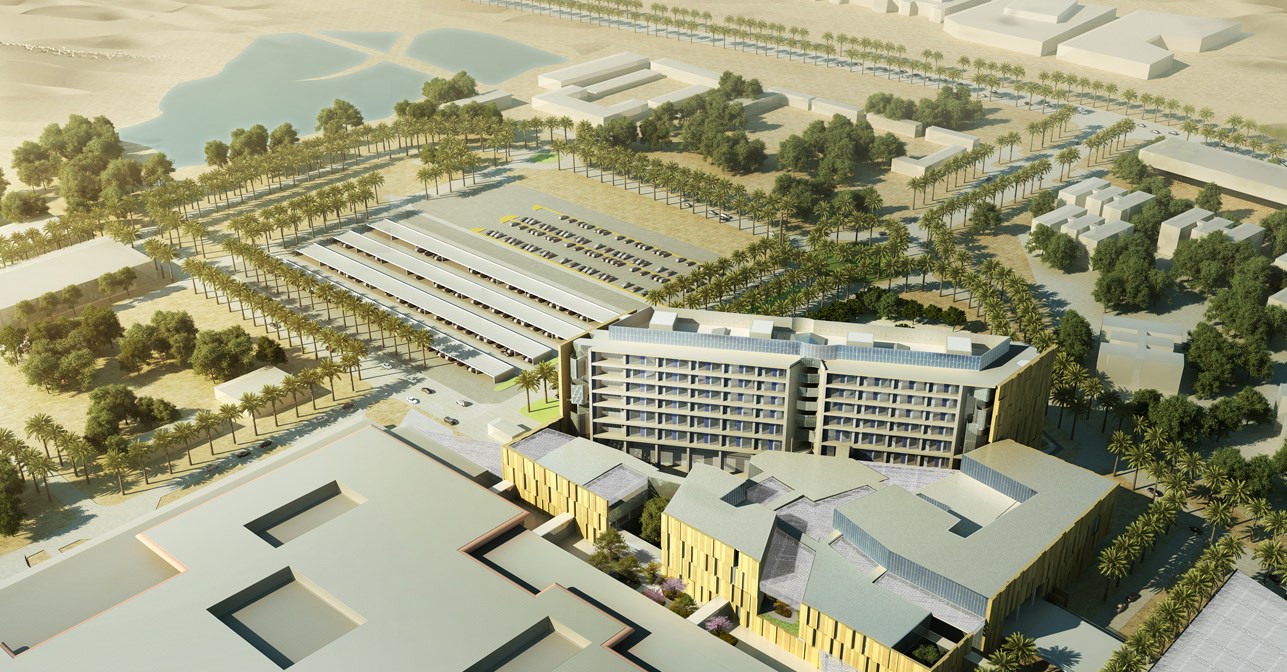 Commissioned by the Saudi Arabian National Guard's Ministry of Health Affairs, Jeddah's Neuroscience and Trauma Care Centre (NTCC) is a new 176-bed medical centre offering specialised services in neurology and neurosurgery.
The NTCC has a total built up area of 46,056 m² with a capacity of 176 beds including 44 intensive care unit beds. The care centre also comprises 10 operating rooms including one ICT, one IMRI, and one hybrid. The ambulatory clinics and the emergency department include 28 and 40 examination and treatment spaces respectively.
Dar was responsible for preparing the detailed design (under BIM management) and tender documents, conducting medical equipment planning, and supervising the construction of the new hospital. The scope also covered a new utility plant and two parking structures serving the NTCC.
As part of the design and construction of the NTCC and the nearby King Abdullah Specialised Children Hospital, a new campus data centre was designed and provided to serve the two new hospitals and to act as a redundant data centre for the existing hospital. The design of the data centre followed Tier 2+ specifications: the majority of design elements and support infrastructure conform to Tier 2 standards, and some specific enhanced requirements were provided at Tier 3 level. The data centre (total built-up area of 6,238 m²) houses approximately 240 cabinets including new network equipment and infrastructure, storage area network, systems' servers and miscellaneous equipment, existing hospital system backup, future expansion, spares, etc.