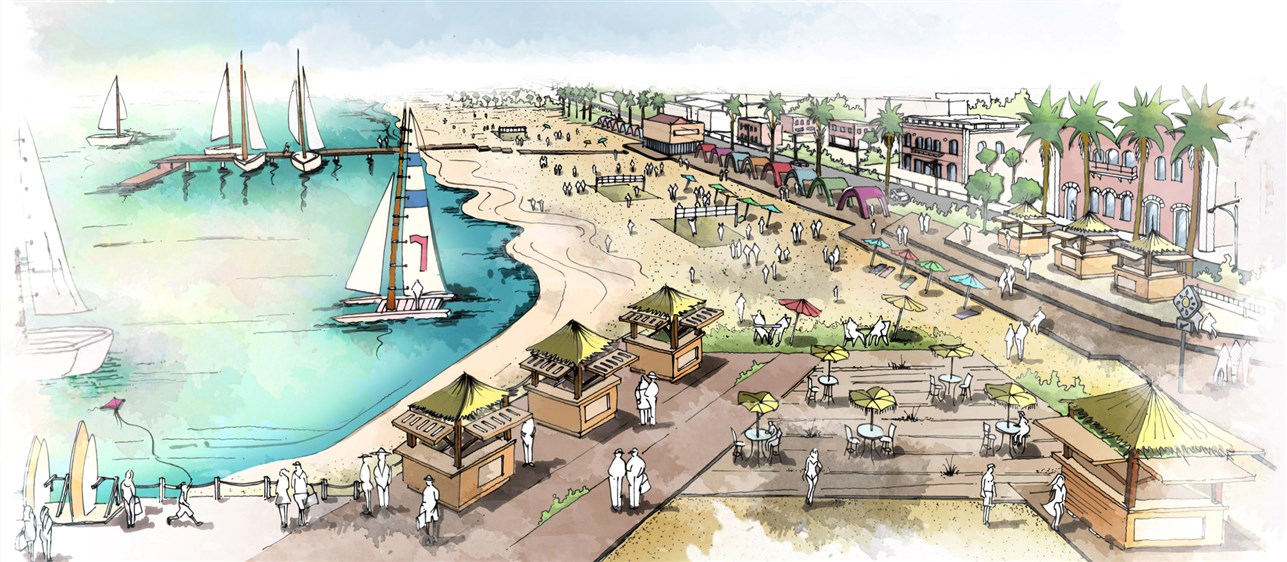 Moçâmedes is a vibrant municipality and the capital of Namibe Province in Southern Angola. The municipality features extensive natural assets and key transportation infrastructure including Saco Port, the third largest port in Angola; the Mirabilis International Airport, the only airport in Namibe; and a railway used to import and export products to and from inland states in South Angola. To guide the sustainable economic development and growth of this region, Dar was commissioned to provide consultancy services to support the development of the Master Plan based on the requirements of the local law LOTU. The strategy builds on the region's local assets and vital human capital, creates a framework that supports economic growth and diversification, generates employment opportunities, leverages local culture and heritage, and serves the needs of the local community – all while contributing to national and regional strategic objectives, especially with regards to achieving the UN Sustainable Development Goals that Angola had committed to.

At a glance:
8,915 km2 project area
359,000+ total population
To identify an ambitious but implementable development vision for the Municipality, it was first essential to undertake a comprehensive baseline assessment of current economic activities, covering the current scale and distribution of economic activity and population centres across the Municipality.

Two distinct development scenarios were then prepared – each underpinned by a unique vision which seeks to capitalise on local assets and comparative advantages, deliver on regional and national strategies, and generate value for the local community. One scenario spotlighted the development of productive sectors by strengthening agriculture and manufacturing in the region and increasing the municipality's self-sufficiency. This scenario builds on the Municipality's existing economy, which is dependent on primary activities related to agriculture, fisheries, and mining – with high potential to leverage these sectors to promote upstream and downstream linkages, notably in the manufacturing sector.

The second scenario establishes the Municipality as a gateway to Southern Angola, with a stronger focus on the development of service sectors such as logistics, transport, and tourism. Such a development plan leverages the Municipality's key transport infrastructure and its role as one of the main gateways to Angola and a key import/export centre to and from inland provinces in Southern Angola.

For each scenario, demand forecasts for employment by sector and population dynamics were studied, and a multi-criteria assessment was undertaken. Based on these studies, it was determined that emphasising the municipality's role as a gateway to South Angola could provide more long-term value for stakeholders and communities.

Following on this recommendation, a spatial strategy was prepared for this development scenario. The strategy considered land use requirements that would arise from the forecasted growth in employment and population; allocated/zoned areas for future growth with a view to enhancing the built environment while preserving the natural environment; and identified a number of priority projects – including the expansion of maritime infrastructure and special economic zones – that can kickstart development in the region.