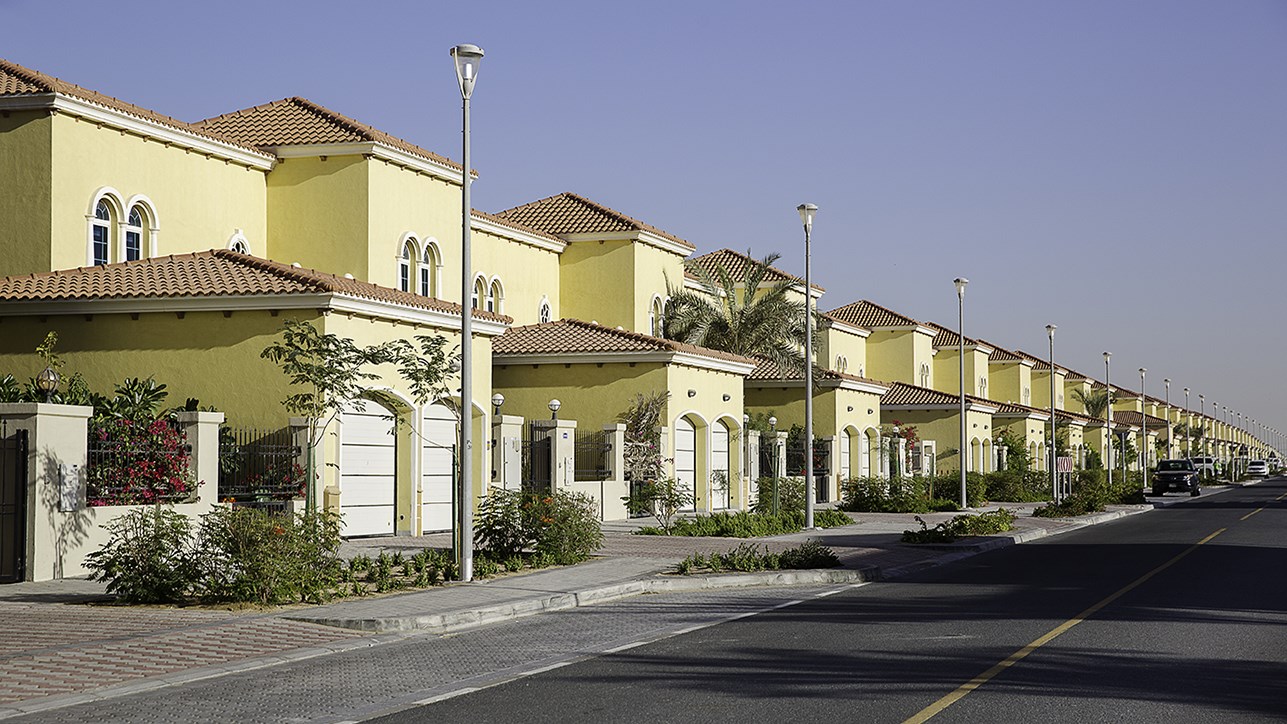 Dar was entrusted with the design and supervision of a Mediterranean-inspired residential haven in the heart of Jumeirah Park. This stunning development features 43 apartment buildings and over 2700 villas planned in a family-oriented layout that promotes an atmosphere of warmth and connection.
A family-oriented residential development in Dubai, Jumeriah Park is projected to house a population of 25,000 people over an area of 400 ha. Dar provided a review of the land-use master plan, studies, detailed design, tendering services, and supervision of construction for 2,764 villas of two storeys each and 43 apartment buildings for the development, in addition to all infrastructure utilities and networks.
The detailed design covered the infrastructure systems for an area of 17 ha within the Jumeriah Park development, including the geometric design of roads, along with planning, grading, signing and marking, street lighting design, and all necessary utilities. In addition to the power supply and telecommunications networks, Dar also provided the landscape design for the area.
Dar's engineers designed the networks for water distribution, wastewater, stormwater, and irrigation, connecting them to the existing networks in the Park. They also prepared the conceptual and detailed design of the groundwater control system.
In addition to its community-centred design, the development offers seamless connectivity to some of Dubai's best schools and hospitals, making it the ideal space for families to grow and thrive in.