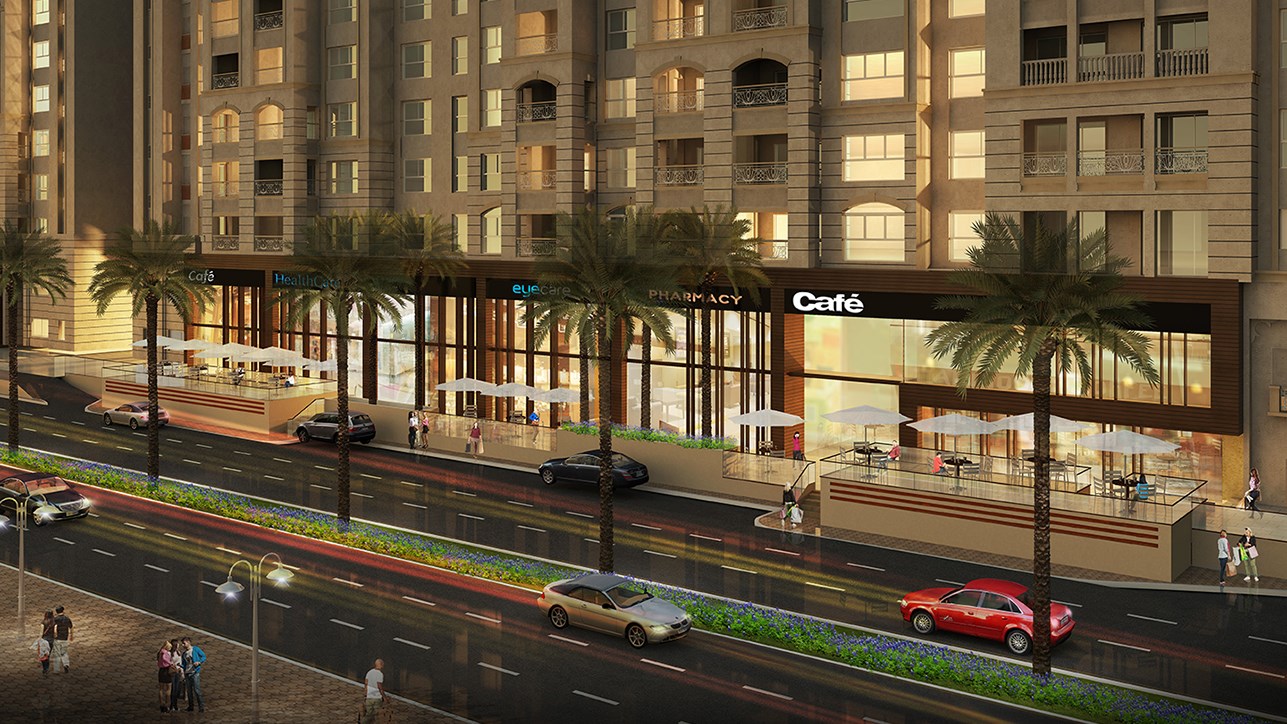 Dar designed and supervised the construction of new spaces for the Golden Mile 2 residential development at Palm Jumeirah in Dubai. The new additions include retail areas, food and beverage facilities, and a new façade that complements the existing unique character of the apartments.
The Golden Mile 2 residence project is located at the base of the trunk to the left side of the entrance road in Palm Jumeirah, a palm-shaped 9,012 m2 artificial archipelago in Dubai.
Dar's consultancy work consisted of changing the functions of the basement floor, ground floor and mezzanine floor of the existing townhouses of Towers 7, 8, 9, and 10 of the Golden Mile 2 project to include retail areas and food and beverage (F&B) facilities.
The retail and F&B areas are divided as follows:
Basement floors retail area: 2,784 m2
Ground floors retail area: 3,176 m2
Mezzanine floors retail area: 3,088 m2
Total retail area: 9,012 m2
In addition to the new typology of retail and F&B services, Dar prepared a new façade design that features broad exterior terraces and expanses of glass that complement the look and character of the existing residential apartments at Golden Mile 2.