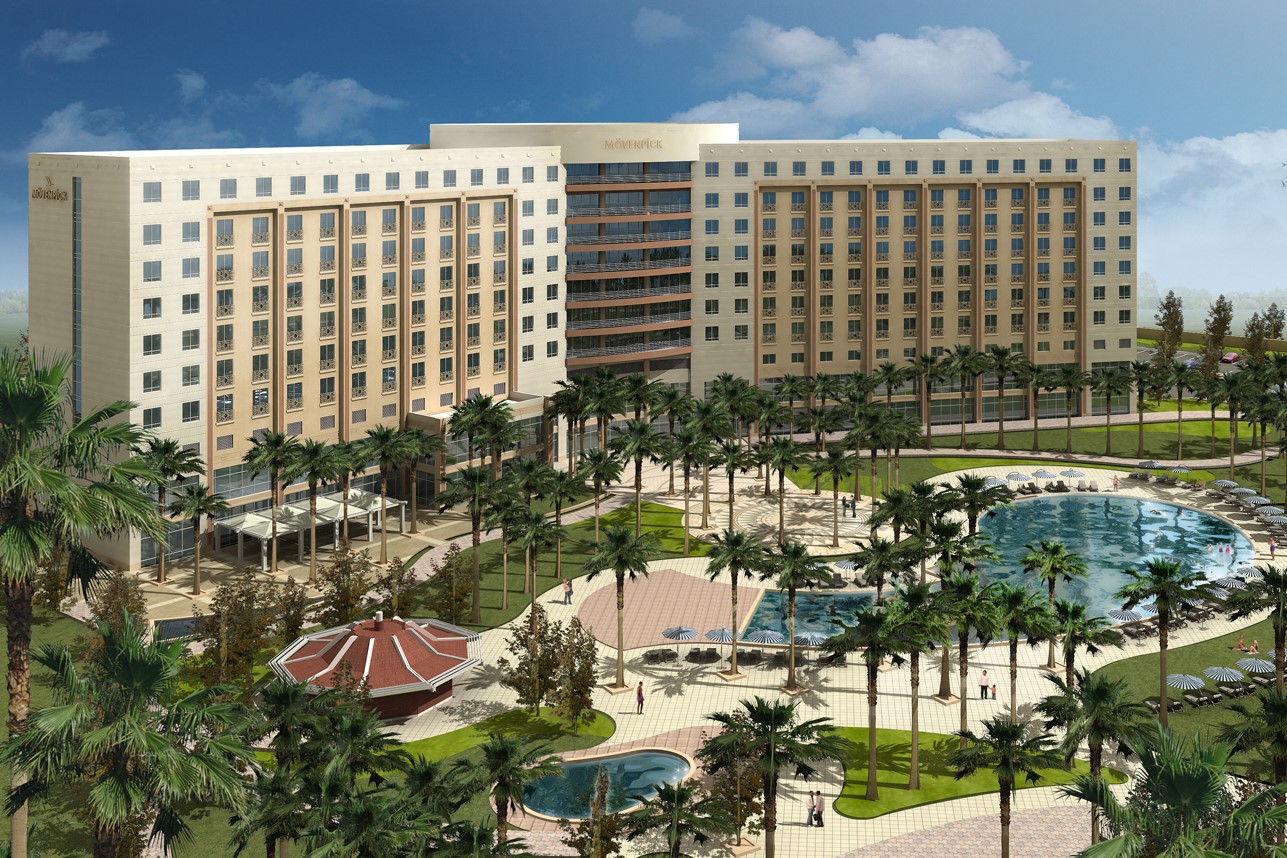 Where once stood the historic Ambassador Hotel now stands the new Mövenpick-Ambassador Hotel, an extravagant product of Dar design and one commissioned by Kingdom Hotel Investment.
A prominent emblem of the business district of the city, the Mövenpick-Ambassador is a seven-story tower with a basement, a two-level podium, and a technical floor. It also includes low-rise serviced apartments distributed over four levels. The five-star hotel consists of a myriad of luxurious rooms, 35 serviced apartments, executive suites, and a presidential floor. The serviced apartments are designed to supply the business community of Ghana with long lease accommodation facilities in a serene environment set against the backdrop of a lush landscape.
In addition to the main design, Dar designed a central power plant that houses the electrical, cooling, and hot water plants, thus providing the structure with constant electricity and water services.
Inside the Mövenpick-Ambassador itself, the design allows guests to enjoy many amenities like restaurants, an upscale retail and office center, a large ballroom, meeting rooms, business facilities, a spa and a health club equipped with a swimming pool, and tennis courts – a recipe for a memorable stay!