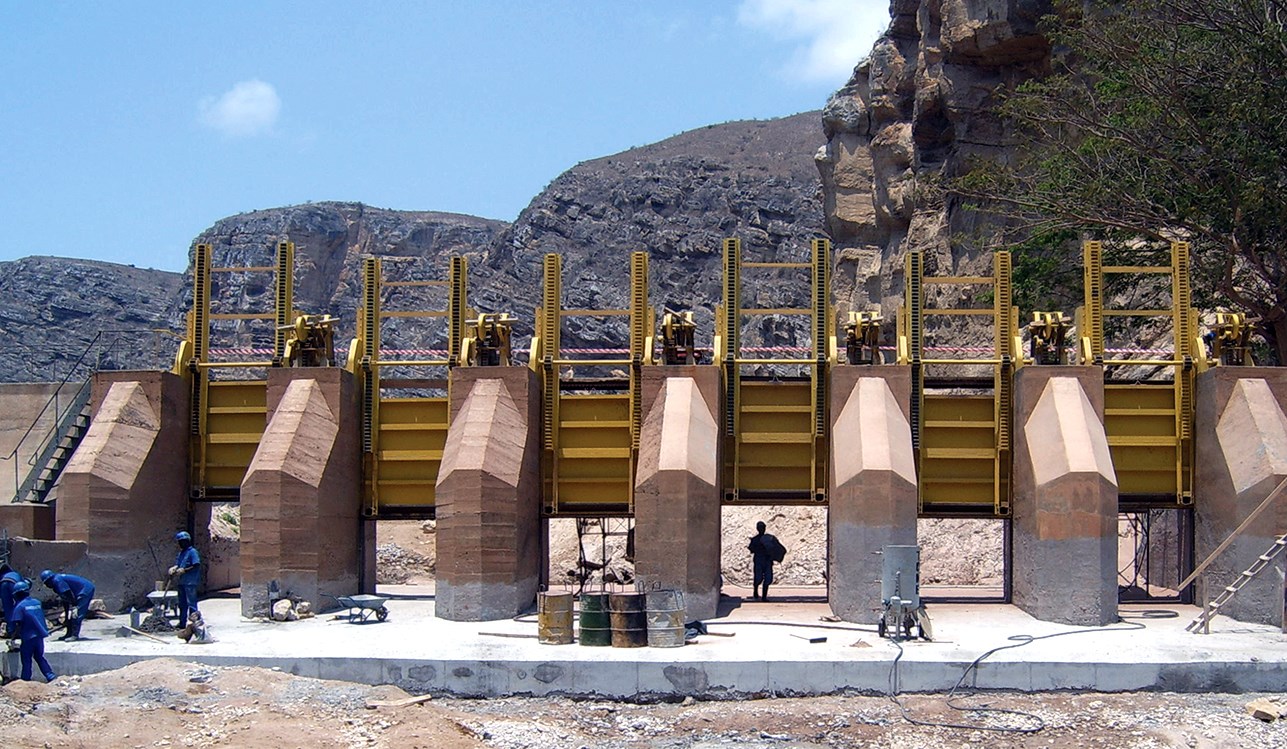 The Ministry of Energy and Water (MINEA) commissioned Dar to review the design and supervise the construction of the Benguela and Lobito Water Conveyance System. The project increased the water supply to the coastal cities of Benguela Province, Lobito, Benguela, Catumbela, and Baia Farta, which at the time had been suffering from an insufficient water supply.
86,400
m³/day water treatment plant
1.7 million
target population
The project increased the availability of water from 26 l/day/capita for Benguela city and 22 l/day/capita for Lobito and Catumbela to 150 l/day/capita. The project aims to provide, by the year 2025, a total production of 3.5 m3/s to attend to the needs of these cities.
Our teams worked together to provide:
50 km of transfer lines, with diameters ranging between 300 mm and 800 mm
A 250-km water distribution network, with diameters of 100 mm, 150 mm, 200 mm, and 600 mm
A raw water pumping system containing an intake in Catumbela City
A new water treatment plant with a capacity of 86, 400 m³/day
The upgrading of existing power substations
MV switchgears (30 kV)
Main distribution boards and motor control centres
LV networks (cables, wires, conduits, pull and terminal boxes) indoor and on the sites of water pumping and control stations
Lighting, convenience and power socket systems in substations and control rooms
Emergency supply systems installed at pumping stations (generator sets, batteries control panels at auto startstop and control functions, exhaust, fuel and ventilation systems, concrete
Foundations, and sound proof facilities)
New lightning protection systems connecting to existing earth systems.
Our work on the water conveyance system has ameliorated the lives of the cities' inhabitants and continues to do so.