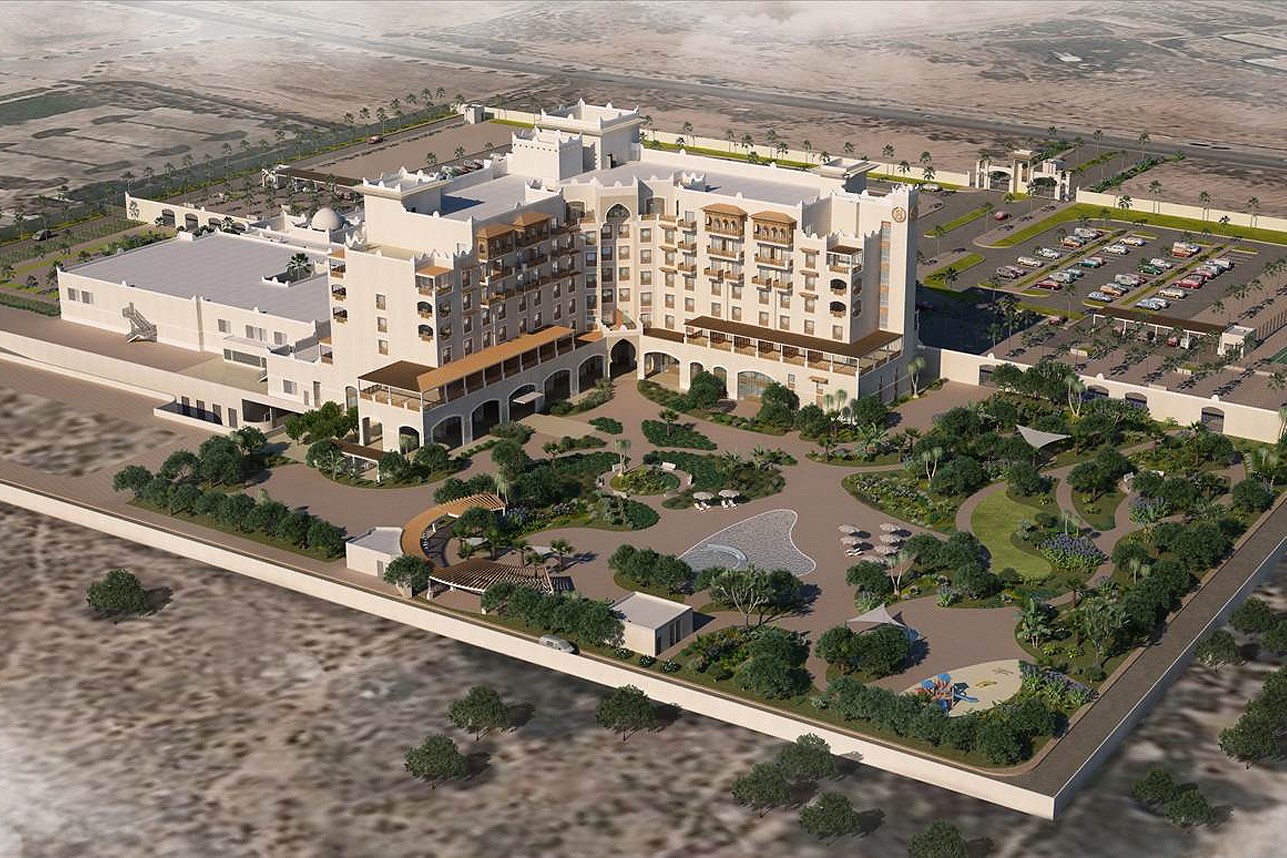 The National Industrial and Mining Company (SNIM) commissioned Dar to design the Sheraton Nouakchott.
With the aim of providing the hotel's guests with the best possible experience, Dar designed a luxurious, seven-story building that catered to all the guests' needs. We included a basement level for MEP and service areas, six upper floors housing 167 guest rooms, 33 suites, and a presidential suite, and a podium of two floors. The podium comprises the main entrance lobby in addition to restaurants, fitness facilities, retail shops, meeting rooms, and banquet halls.
Aside from its interior, the hotel features an equally exciting outdoor, landscaped setting equipped with a spacious pool, numerous sports facilities, and capacity for 200 cars to park.