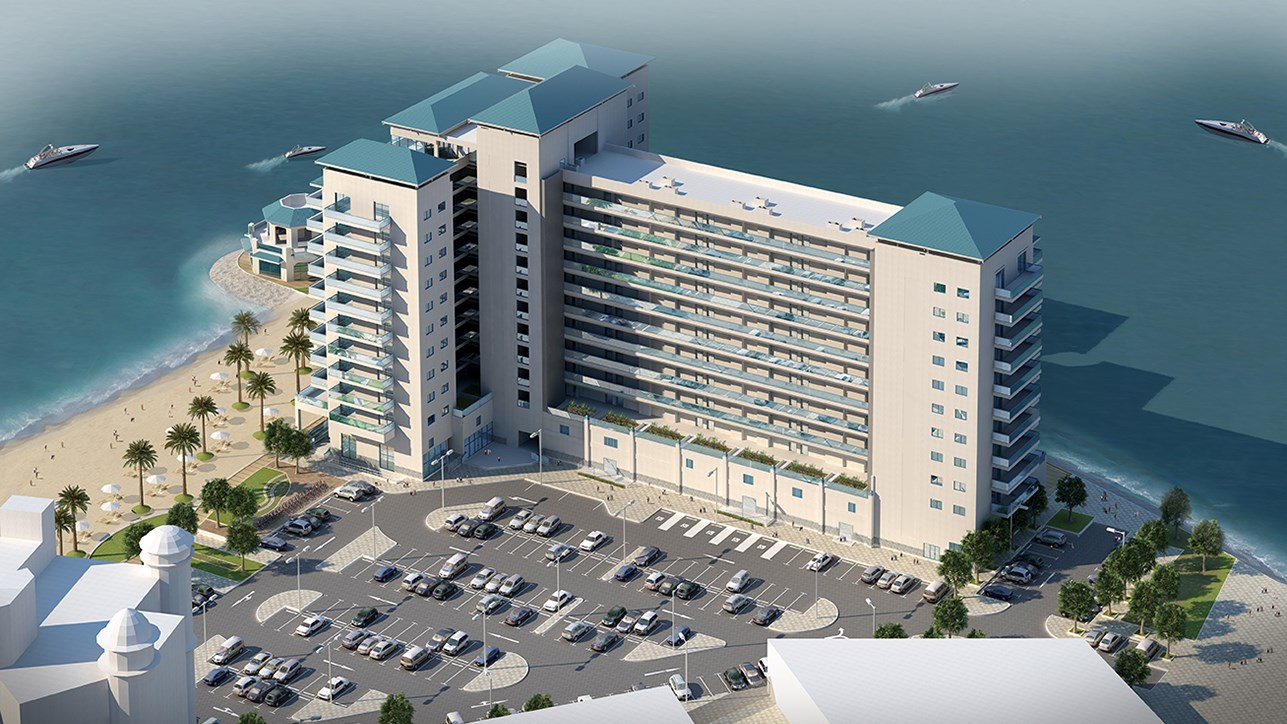 Dar was commissioned to design the new Azure Residences that feature high-tech luxurious apartments at Dubai's distinctive Palm Jumeirah. The design accentuates the stunning city and sea views surrounding the island.
Azure Residences is located at the Eastern shoreline of Palm Jumeirah, a palm-shaped 9,012 m2 artificial archipelago in Dubai.
Dar's design for Azure Residences combines high-tech modern luxurious apartments with a host of private amenities including a rooftop gym, parking, beach and an infinity pool. The development also includes beachfront restaurants, including the signature Breakwater Restaurant located on its own jetty and offering panoramic views of the surrounding sea and city.
The ground floor consists of restaurants, kitchens, lobbies, and service spaces. There are 10 typical floors each hosting a number of apartments and service spaces. Meanwhile, the roof offers a private gym for the building's residents along with the needed service spaces. Additionally, 266 parking spaces are available for the residents and visitors of the development.
The total built-up area is 31,979 m² over a site area of 27,375 m².