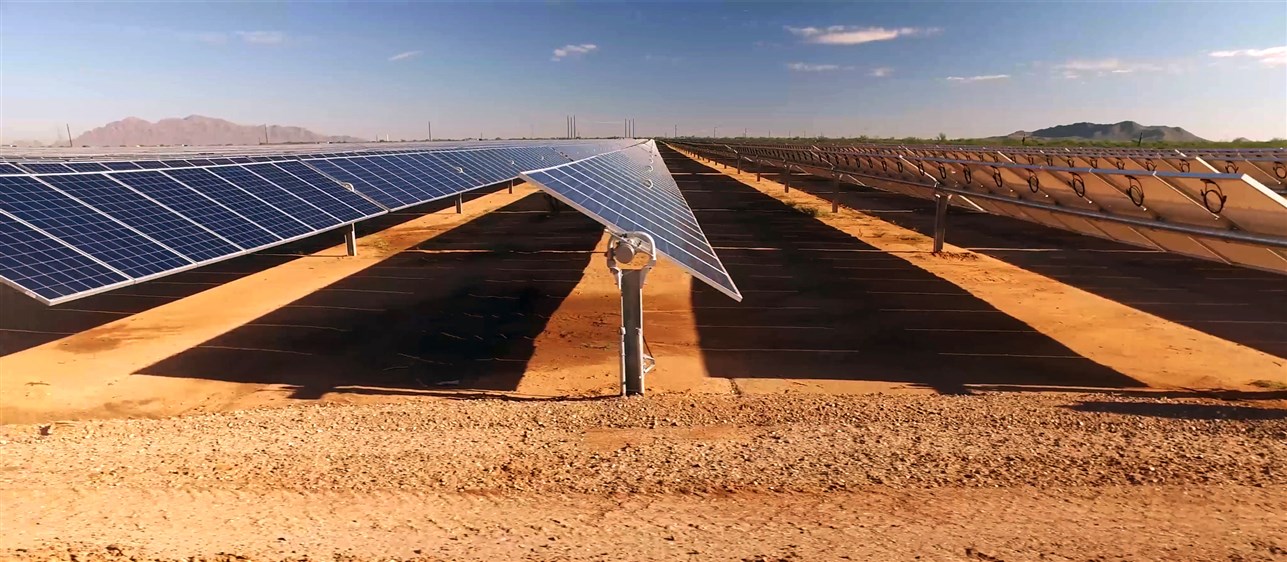 Through the largest integrated, public, renewable energy intervention programme in sub-Saharan Africa, Dar is providing consultancy services to facilitate the construction of seven photovoltaic power plants with one million solar panels, designed to deliver 370 MW of clean, sustainable, and reliable energy to over one million people in Angola.
7
photovoltaic solar power plants
Contributing a capacity of 370 megawatts, the project promises to revolutionise access to energy in Angola — delivering clean, sustainable energy to over a million people in territories and rural, isolated areas that still lack reliable access to the public network. A strong statement of intent on the future of sustainable energy in Angola, the project designed to generate positive environmental, social, and economic impact and to contribute to meeting the United Nation's Sustainable Development Goal 7: Clean and Affordable Energy, which seeks to guarantee access to reliable, modern and sustainable energy for all and at affordable prices.
The seven on-grid PV power plants are Biopio (188 MWp), Baia Farta (96 MWp), Saurimo (26.9 MWp), Luena (26.9 MWp), Lucapa (7.2 MWp), Bailundo (7.99 MWp), and Cuito (14.65 MWp).
The positive impacts of the new solar system extend beyond the project itself. Although the Angolan network used to receive clean hydropower earlier, the solar transition will enable the network to rely less heavily on Cambambe and other hydropower plants. This, in turn, will enable the hydropower plants to increase their storage capacity and prolong their power supply times, thereby reducing the supplies required from the costlier thermal power plants. In consequence, the national energy mix is improved.
The first two utility-scale solar photovoltaic plants in Biopio and Baia Farta were inaugurated on July 20th, 2022 and comprise a total of 770,400 solar panels, along with all related civil and electrical equipment and accessories.
The two power plants have the following main characteristics:
| | | |
| --- | --- | --- |
| | Biopio | Baia Farta |
| Total Power DC | 188 MWp | 96 MWp |
| Total Power AC | 144.9 MVA | 75.9 MW |
| Number of solar panels (370 W and 375 W) | 509,040 | 261,360 |
| Number of tracking systems (90 panels each) | 5,656 | 2,904 |
| Number of power blocks (4600 KVA each) | 32 | 17 |
| Number of inverters (2091 MW nominal each) | 63 | 33 |
| Area of solar plant | 360 ha | 160 ha |
| Perimeter of the project | 8.88 km | 5.2 km |
To allow for the interconnection with the national electrical network, the Biopio plant included one step-up substation delivering power at the 220-kV level, with 2x75 MVA power transformers connected to a 2-km 220 kV transmission line up to Biopio's existing 220 kV switching station, which was also expanded to accommodate this connection. Baia Farta also included a step-up substation delivering power at the 60-kV level, with 1x75 MVA transformer, connected to a 2-km 60 kV transmission line up to Baia Farta's existing 60/30 kV substation, which was also expanded to accommodate this connection.