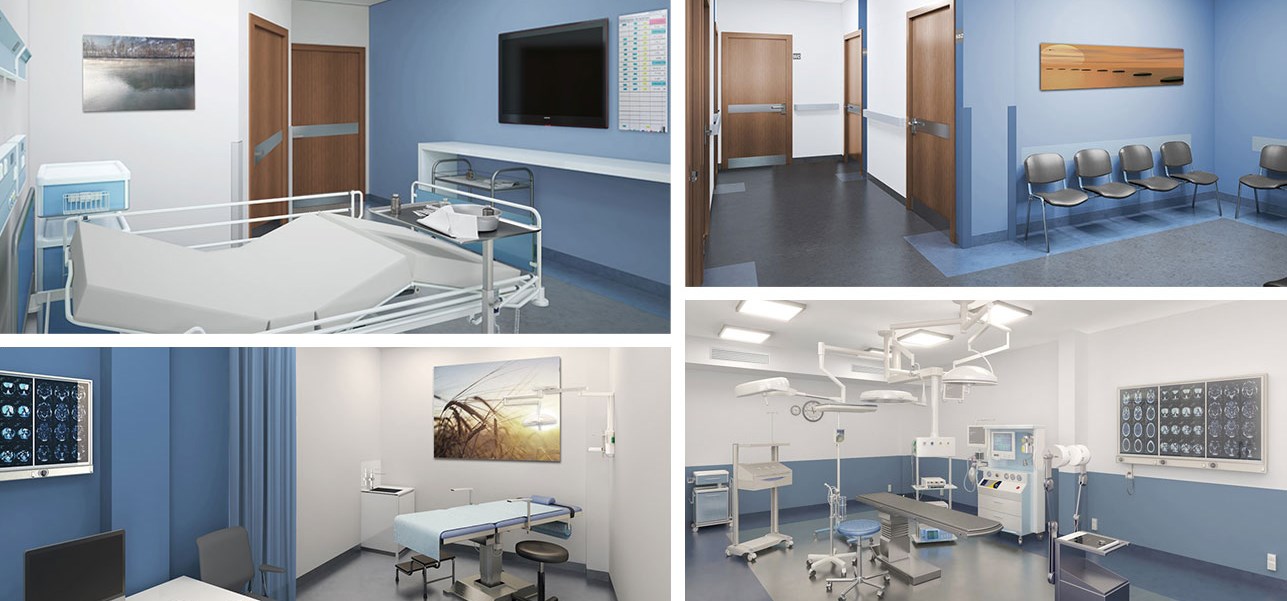 Established in 1988 in the heart of Tripoli, the Al Hanan Hospital is a charitable non-profit secondary healthcare centre, providing acute medical and surgical care, obstetrics, and new-born nursery care for the people of Tripoli and its surrounding communities.
The Bobst Foundation has been supporting this non-affiliated charitable hospital for years and is currently planning on assisting Al Hanan Hospital and Beit Al Zakat with a fund to help the hospital reorganise and sustain itself for the future. Dar has been engaged in designing the expansion of the hospital and the upgrade of its most critical facilities.
The project aims to increase the capacity of Al Hanan Hospital from the current 28 beds to 40 beds, including two new private rooms, two intensive care/paediatric intensive care units (ICU/PICU)m and six neonatal intensive care unit (NICU) beds. Moreover, the project aims to enhance the healthcare environment, bring the hospital into compliance with applicable healthcare design standards, and boost the fire protection of the entire compound.
The hospital upgrade will cover the refurbishment of the operating rooms and the upgrade of the equipment, as necessary, including the mechanical, electrical, and plumbing systems. It will also include re-planning the ground floor to accommodate new spaces such as the phlebotomy room, mammography facilities, and radiologist office. The administration department and other support services, such as the kitchen and laundry, will be relocated to an adjacent building to open up one whole floor for ICU/PICU and NICU facilities as well as another floor for patient rooms. The adjacent building itself will be refurbished to accommodate the administration, the kitchen, the laundry, as well as consultation clinics.
The remaining floors will receive light renovation (finishes replacement and sanitary structure strengthening as required).