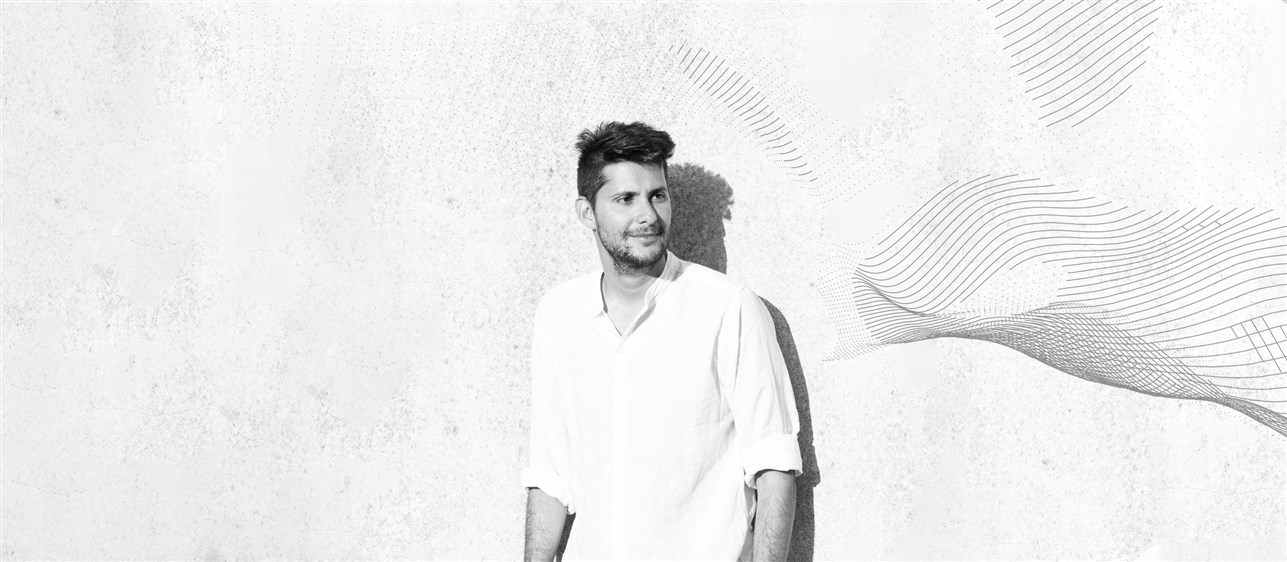 Date16.03.22
CompanyDar
LocationUnited Kingdom Europe
Next up in our monthly series of People Portraits, we meet Francesco Roesler, Lead Landscape Master Planner in Dar's London office to discover why and how Landscape Master Planning is integral in so many of Dar's projects.
1. Hello Fran, and thank you for agreeing to be interviewed. So, can you tell us how you became a Lead Landscape Master Planner?
When I joined Dar in 2018, I wanted to give clearer identity to what I actually do. Landscape Master Planning, my field, involves designing medium to large scale projects where the landscape is the key component which generates the space. It's not just "greenery" added to a pre-designed masterplan. Dar gave me the opportunity to take the lead in this specific design approach, which combines nature, architecture and planning.
2. And what route did you take to get to where you are now?
By the time I'd completed my Master of Architecture degree, I was already fascinated by large scale developments driven by landscape design principles. So I started my career in Milan, working as a Landscape and Urban Designer at LAND s.r.l. When I moved to London, I had the chance to strengthen my knowledge of landscape design at Gillespies. But it was at Dar that I consolidated my role as Landscape Master Planner, combining all my studies and experiences in what I do here.
3. Can you tell us a little more about what a Landscape Master Planner does? What services does your team offer? What does a typical day look like for you?
A Landscape Master Planner is the lead designer when it comes to developing or regenerating an area, using a sustainable and environmentally conscious design approach. My role is to set the framework and design principles for a new master plan, coordinating Urban Designers, Architects, Landscape Designers and other specialist consultants. The beauty and the challenge is to ensure that all the design and technical input are balanced in the final Master Plan.
4. What would you say are currently the biggest challenges facing the built environment where landscape master planning is concerned?
Climate change is currently the biggest challenge. We need to adapt quickly and be up to date with the latest trends and tools on the ground to fight and manage it. As designers, we have a responsibility to bring innovation and ideas to projects that can make them future proof and environmentally sustainable at the same time. Effective client interface is also critical in order to ensure that our designs are properly communicated and preserve the original ideas, concepts, and rationales.
5. And what are you most excited for, looking ahead?
Looking ahead, what excites me is the growing awareness of our planet's fragility, which is influencing the approach of clients and designers towards a more sustainable future. Large events such as COP26, national commitments and long term visions are somehow leading the way to a different design approach. This will have a massive impact on the industry, making the role of Landscape Designers even more important.
6. Can you tell us about any projects you're working on right now?
Most of the projects we work on are confidential, but there are few of which I'm particularly proud to have worked on, and which were officially announced a few months ago. One is the design of the Qatari Pavilion for the Floriade Horticultural Expo 2022, currently under construction. A second project also under construction is the Master Plan and design of some of the pavilions at the Doha Horticultural Expo 2023, a project that I've been following since I joined Dar.
7. What's been the highlight of your career at Dar to date? And what do you enjoy most?
Dar is the most dynamic, diverse and creative work environment I've experienced in my career. Here I feel free to express my designs and my ideas, although you need to learn how to quickly solve problems and challenges at the same time too. The most exciting moments in my career usually happen during my travels for Dar, where I can meet people and see places that would otherwise be almost inaccessible for me. Personally, I'm looking forward to seeing some of the projects I've been working on finally built. As a designer that's the highest level of gratification.
8. What would you say to anyone who may be considering a career in Landscape Design and Master Planning within the Built Environment?
The most important thing you should have if you decide to pursue any design career is imagination. We need to be open minded, embrace changes, think outside the box, and be curious. Because Design and Master Planning are about science, society, politics, culture, nature, heritage, beauty… Being a Landscape Master Planner means accepting the responsibility of leading the design process from the beginning, it means listening, researching, coordinating, elaborating and creating something that wasn't there before. There is nothing so exciting as imagining what a place can become, and then making it happen. This is probably what makes my job so fascinating.