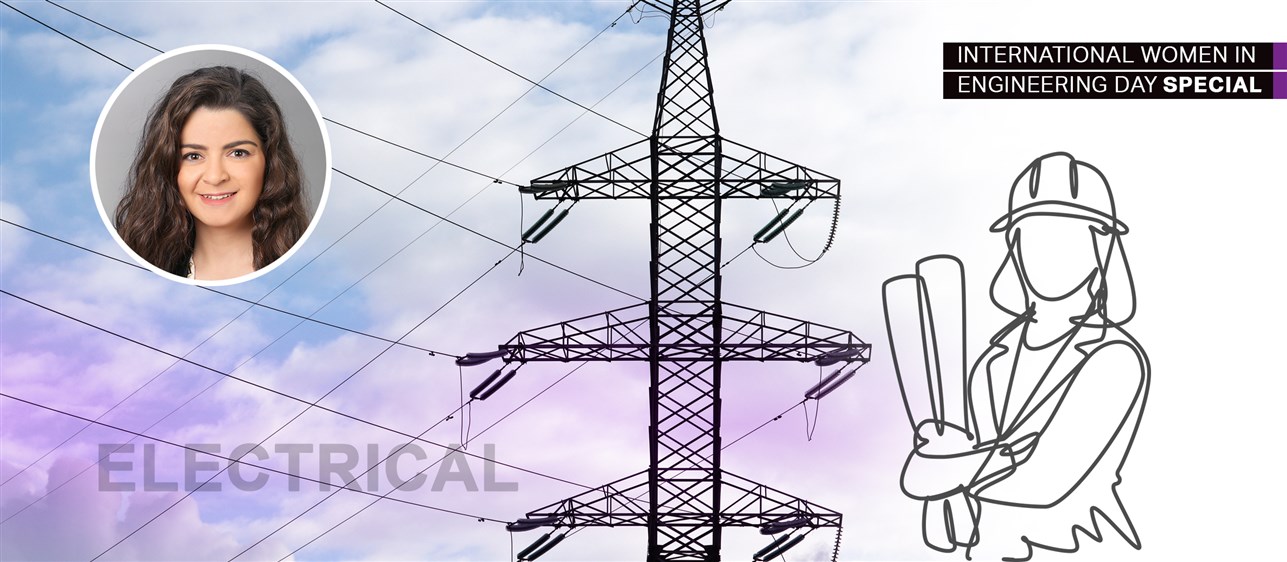 Myriam Najm is an electrical engineer.
What drew you initially to electrical engineering?
Electrical engineering is an extremely important discipline with a wide range of different fields such as power and energy, automation and control, electronics and even micro- and nano-electronics, etc., and each one of those technologies and fields is essential for the effort to build a better future. Therefore, studying electrical engineering and developing experience in this field has empowered me to positively impact society, whenever the opportunity arises.
What do you enjoy the most about your job today?
One is never bored at this job. In fact, there are always new projects, new challenges, tight deadlines, new team members, and new skills to be developed such as problem solving and team building. And, as an engineer, there is always the need to think outside the box and be very well-organised to fulfil the day-by-day tasks.
What's something you would want outsiders to know about your job at Dar?
Dar is one of the world's leading international consulting organisations, therefore presenting its teams with wide exposure to large projects in the MENA region while setting high standards for accuracy and error-free work. Hence, as an electrical engineer working for Dar for the past 10 years, and as much as working in teams to deliver eminent outcomes on time is in itself rewarding, it is also highly challenging, demanding, and sometimes stressful. And only highly competent engineers can excel in such environment.
Tell us about the types of projects that you have engaged in so far in your career at Dar. How does your scope as an electrical engineer change from one type of project to the other? What are the types of projects that are most demanding and have unique requirements?
I worked on projects in residential, commercial (such as a zoo, etc.), and industrial (such as airport hangars, etc.) sectors with an emphasis on healthcare facilities (such as major hospitals, clinics, etc.) in the MENA region. The projects varied from design to review, value engineering, design-build, material approval, material submittals, method statement review, shop drawings review, etc. Each project is demanding in a certain way: specific international standards and regulations should be abided by and country codes applied. Also, some projects require regular presentations and workshops with clients which necessitate additional efforts and preparation.
What motivated you to pursue a graduate degree in Engineering Management? How did your experiences at Dar affect your journey in university, and how did the lessons you learned impact your work at Dar?
Pursuing a graduate degree in Engineering Management while working for Dar gave a scientific meaning to management and added value to the experience I had started to build at Dar since it taught me how to filter and apply the lessons I learn.
Tell us about a significant engineering challenge that you faced and resolved.
Being a relatively young lady engineer sometimes drove people to underestimate my abilities on some occasions. However, the support and guidance of leaders in our department enhanced my self-evaluation as well as my technical abilities, and this helped me overcome these obstacles.
chan