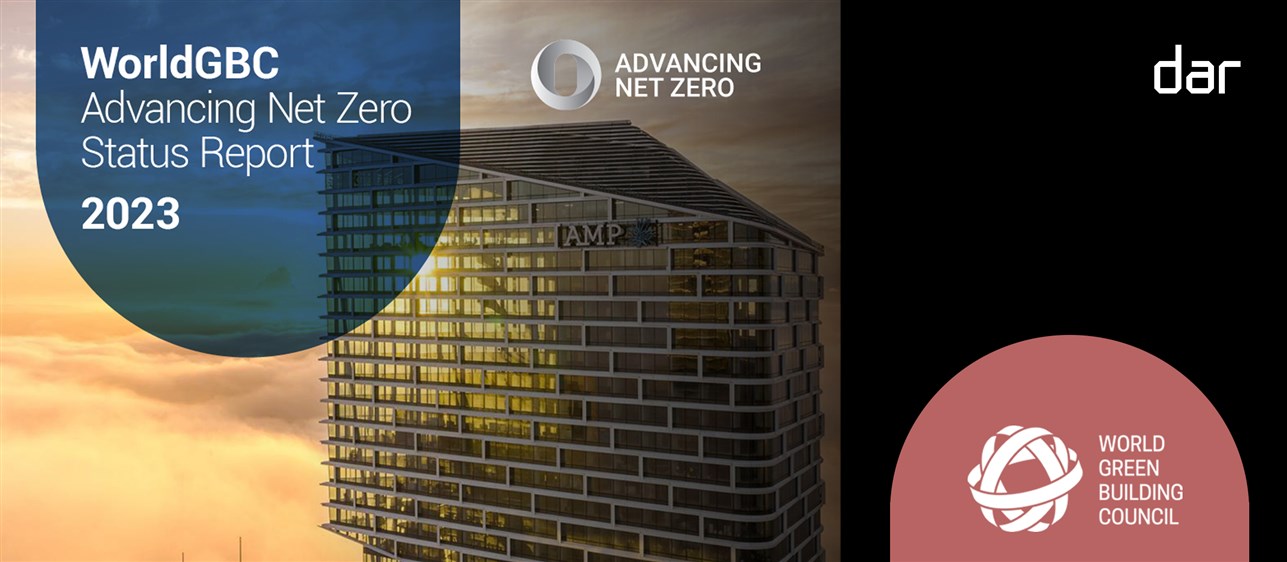 In a significant step towards promoting sustainable practices in the construction industry, World Green Building Council has released its fifth Annual Advancing Net Zero Report, spotlighting the major steps and breakthrough action taken across the world in an effort to advance global net zero objectives.
The Annual Report, unveiled on July 26 2023, outlines the significant steps taken by Green Building Councils (GBCs), programme partners and Net Zero Carbon Buildings Commitment signatories towards decarbonising the buildings sector by 2050.
WorldGBC aims to promote the urgency and achievability of net zero carbon buildings by developing tools, programmes and resources to guide the transformation towards sustainable and decarbonised built environments worldwide. Their Net Zero Carbon Buildings Commitment now has 175 signatories who are making strides towards creating healthier and climate-friendly assets through innovative approaches.
Dar Group, a leading actor in the green building sector and a proud signatory of the Net Zero Commitment, is featured in the report for its cutting-edge product that promises to revolutionise building efficiency worldwide. Powered by digital twin technology and advanced machine learning and analytics, Para is a building portfolio management platform that improves buildings' operational efficiency and reduces carbon emissions through technological intervention.
"When Dar signed WorldGBC's Net Zero Carbon Buildings Commitment, we began implementing a net zero strategy for all of our assets," Balsam Nehme – Dar Group's Head of Buildings Sustainability – shared. "Para forms an important part of our net zero strategy and will assume a larger role as we make progress towards net zero."
As the world prepares for COP28 in Dubai this December, Dar Group is prioritising the transition towards a carbon neutral future, with the building sector forming a critical component of this urgent yet attainable vision.