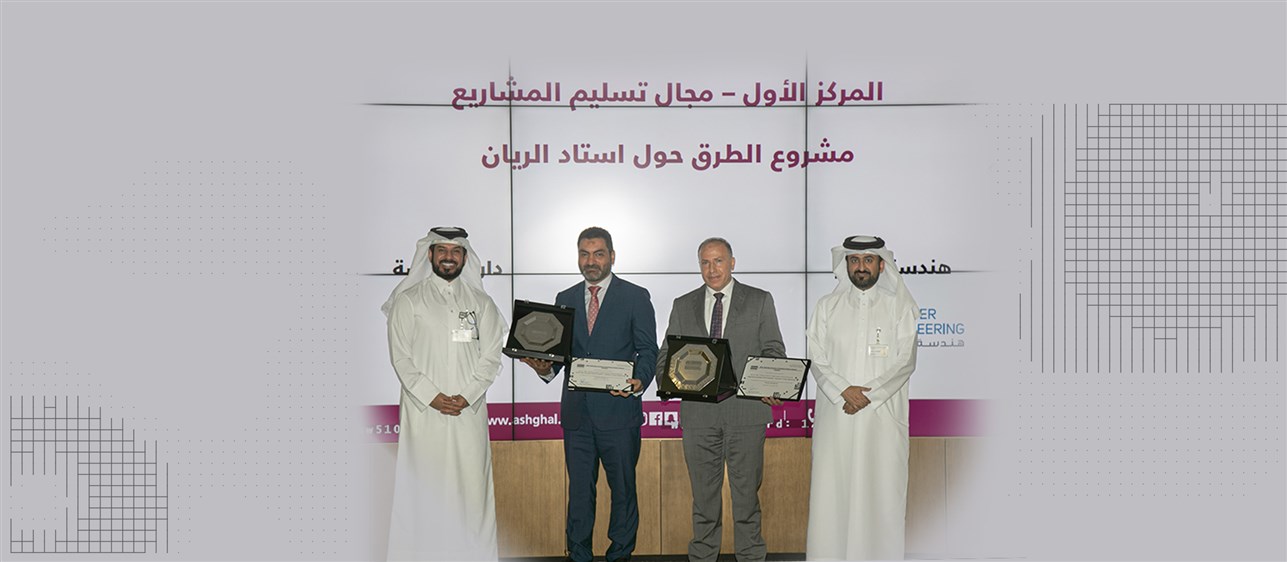 On November 4th 2021, Qatar's Public Works Authority – Ashghal Qatar – held a ceremony to honour the contractors and consultants who had successfully taken part in its Best Engineering Practices Initiative.
At the ceremony, Dar and the Al Jaber Engineering Company were awarded first place in the Handing Over category for their work on the road infrastructure surrounding the new Al Rayyan Stadium, a key venue for the upcoming FIFA World Cup 2021.
Eighteen contractors and consultants associated with the authority's Road Projects Department took part in the initiative, by documenting and submitting their successful experiences on given projects, with detailed clarifications and explanations of best practices in their fields of expertise.
The award winners were then selected based on the extent to which they disseminated and implemented best engineering practices in fields such as occupational health and safety, quality management and assurance, effective implementation, and more.
The initiative comes within Ashghal's commitment to constantly improving mechanisms and working modalities on project sites, disseminating best practices, raising quality, and applying the best international standards in all fields.