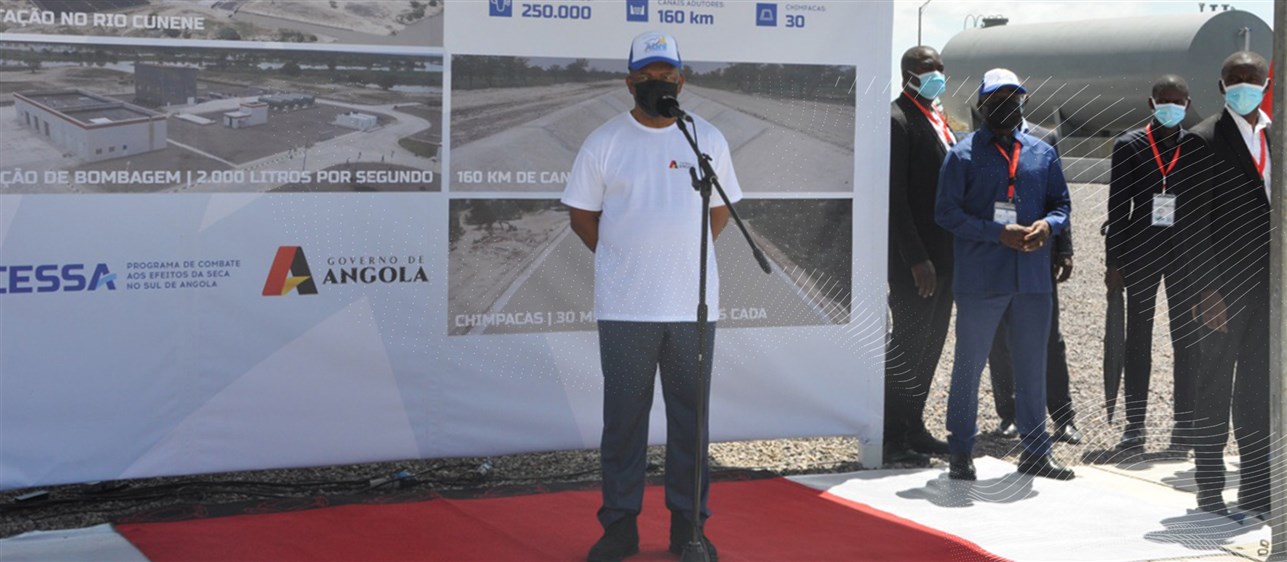 Date08.07.22
CompanyDar
LocationAngola Africa
On May 13th 2022, the President of the United Nations General Assembly His Excellency Mr. Abdullah Shahid visited the Cunene Province at the invitation of the Minister of Foreign Affairs, H.E. Mr. Téte António in order to tour the recently-inaugurated water transfer scheme, which runs from the Cunene River, through the town of Cafu, to the Shana Zone.
At Cafu, the delegation was received by H.E. Mr. Lucrécio Costa, Secretary of State for Water and by Mr. Manuel Quintino, General Director of the National Institute of Water Resources – INRH, along with representatives from Dar Angola, GwicSintec, Triede and Sinohydro.
"We are grateful for the work done by the Angolan Executive, and led by the President His Excellency Mr. João Lourenço, and it was a clear demonstration of the commitment to combating drought and climate change." H.E. Mr. Abdullah Shahid, President of the United Nations General Assembly
During the visit, the INRH General Director described the transfer components, namely the water intake, pumping station, transmission channels, chimpacas, and other structural elements. The visit concluded in the "Escola de Campo – ECA Chitaka" School, one of the beneficiaries of the Cafu transfer scheme.
The President of the United Nations General Assembly expressed his satisfaction with the transfer scheme, celebrating its role in facilitating access to water for consumption by the population, livestock and the practice of agriculture.