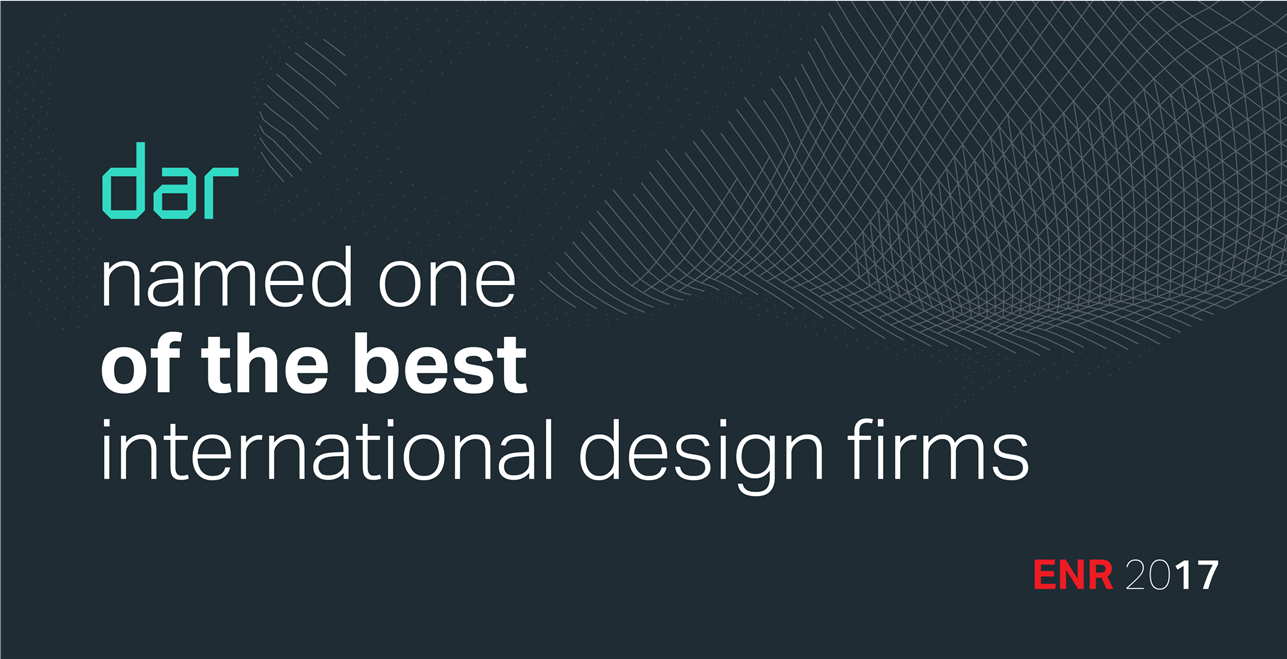 It gives us great joy to announce the fruits of Dar's hard labour. For over three decades now, Dar's commitment to its work has yielded impressive results across international Engineering rankings, and this year is no different. The widely-respected Engineering News-Record (ENR) released its latest issue (July 2017), and Dar once again ranked among the top 10 international design firms, placing 1st in the Middle East both overall and in terms of pure design, 5th in Africa overall (1st in pure design), and 6th overall in the United States (3rd in pure design). Dar also figured among the top 10 firms in different sectors: 3rd overall in Buildings (1st in pure design), 3rd overall in Transportation (1st in pure design), and 8th in Sewer/Waste (4th in pure design). In terms of overall rankings, which account for contracting firms as well, Dar ranked 6th worldwide (1st in pure design).
It's an honour for Dar to consistently be recognized as an internationally excelling design firm, and the credit is of course shared amongst us all. Congratulations to everyone who helped make this happen, and let's all strive to keep doing our parts to build a better future.
To making progress together, year after year.
Click here to view ENR THE TOP 225's latest issue.