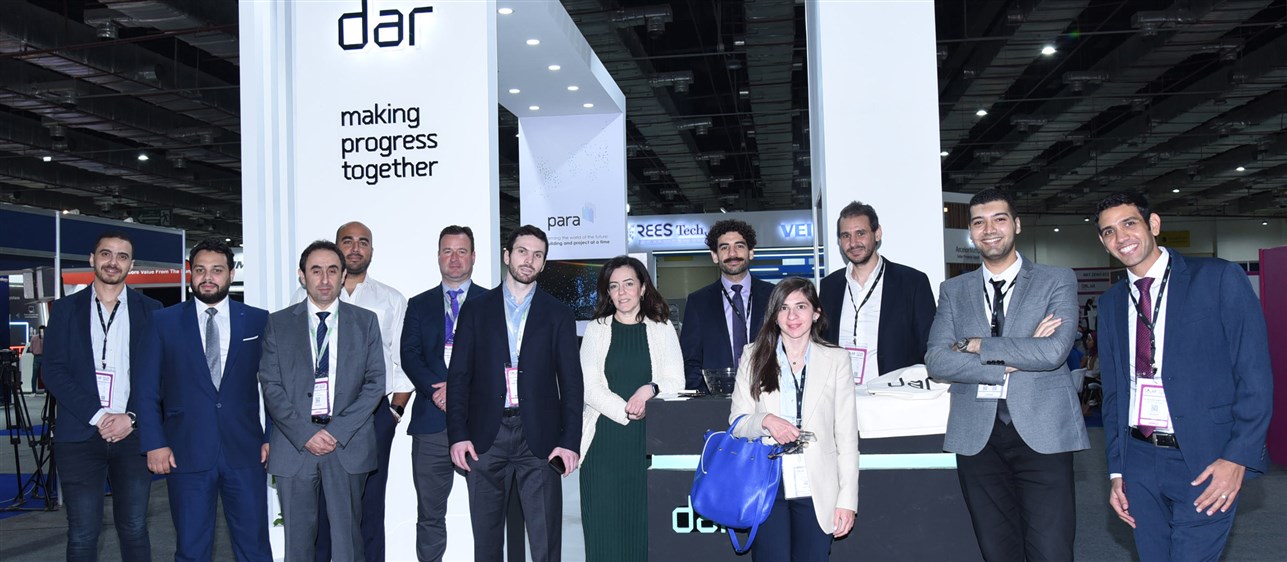 Date23.05.23
CompanyDar
Location Africa
The MENA Solar Show 2023, the region's leading conference on renewable energy, successfully took place on May 9-10 in Cairo. The exhibition brought together industry leaders, official entities and large energy users to cultivate collaborations and shared expertise that can guide the region towards a sustainable and energy-efficient future.
Dar was a golden sponsor at the event and took part in the conference through sessions on innovative technologies that will play a key role in the future of renewable energy.
In his session titled "Optimal Planning of a Microgrid Solution," Dar Senior Electrical Engineer Dr Haitham Ahmed Taha spoke about the benefits of using microgrid energy systems in Egypt. A microgrid is a small-scale energy system that can function independently of a larger utility grid. It has a wide range of benefits such as energy security, affordability, reliability, and efficiency. Dr Taha presented ways microgrid systems can support Egypt's energy sector through the country's already high-potential energy resources such as high solar radiation and high wind speeds.
Meanwhile, Omar El Refaie, Controls and Instrumentation Engineer at Dar, presented "Digital Twins: The Future of Energy." El Refaie explained the advantages of using digital twin technology to optimise the operation of systems and infrastructure. A digital twin is a personalised, dynamic, true to life digital replica of a physical system or process. It can be used to more efficiently maintain PV panels, manage resources effectively, evaluate energy needs, and meet the sustainable development goals of the region.
Our experts were also joined at the event by Darren Bartlett – the Global Energy Transition Director at Dar Group sister company Penspen – who moderated a session focused on examining the latest policy and market frameworks to develop the green hydrogen market.