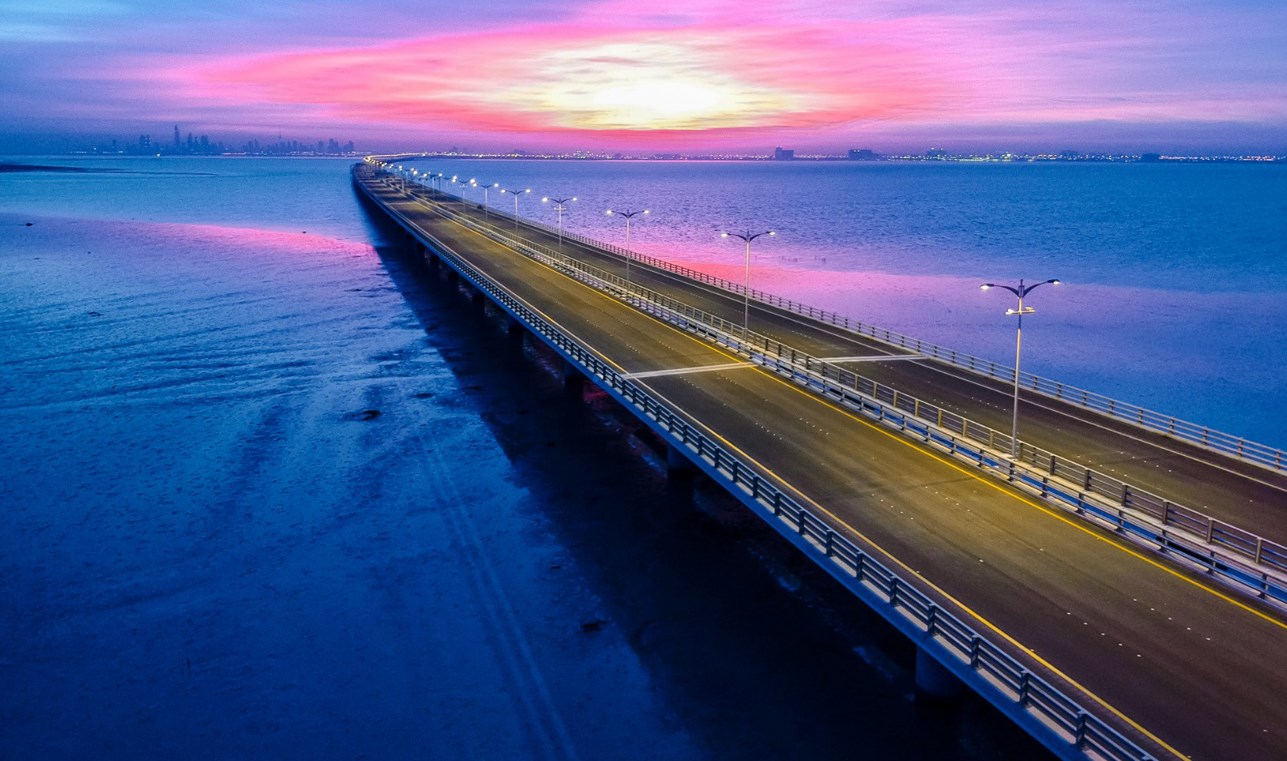 On the 31st of December 2018, the acting Managing Director of Kuwait's Public Authority for Roads and Transportation (PART), engineer Suha Ashkanani, declared that the Doha Link section of the Sheikh Jaber Al-Ahmad Al-Sabah Causeway project has been completed on time.
During a site ceremony held to commemorate this event, Ashkanani also announced the opening of the Land Section of the Doha Link and declared that the entire Causeway, the Main Link, and the Doha Link will be connected and opened to traffic in February 2019. The event garnered extensive coverage by the local and regional press.
In her press release, Ashkanani thanked the Contractor GS&E and the Consultant Dar Al-Handasah, in association with TY Lin and SSH, for all the hard work that was put forth to complete this project and commended the team on the international caliber of its work.
For a more detailed description of this enormous enterprise, please refer to issue i14 of Dar Magazine.