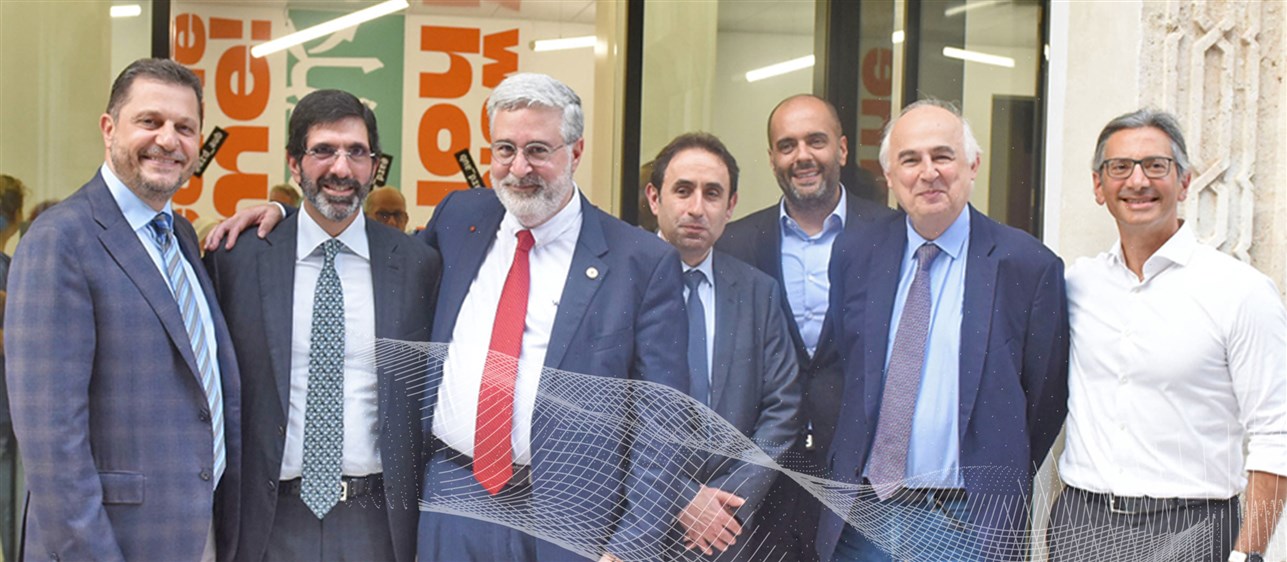 On September 5th, the American University of Beirut inaugurated the new Dar Al-Handasah Architecture Building, which hosts the university's leading Department of Architecture and Design. First dedicated in 2007, the building was renovated this year with the full support of Dar and will now offer new generations of students and faculty members exceptional teaching spaces, offices labs, studios, lecture halls, and exhibition and archive spaces.
A delegation of Dar representatives – including Dar CEO and AUB Trustee Talal Shair; Directors Marwan Kobrosly, Mustapha Madi, and Hadi Akiki; and Principal Semaan Kfoury – joined members of the AUB Board of Trustees and members of the AUB community for the inauguration ceremony, which included speeches from Mr. Shair, AUB Trustee Nemeh Sabbagh, AUB President Fadlo Khuri, MSFEA Dean Alan Shihadeh, and Dr. Howayda Al-Harithi, the chair and founding director of the American University of Beirut's School of Design.

The event celebrated the opening of the new building and its representation of a long-standing relationship between AUB and Dar. Dar was founded in 1956 by former AUB engineering professor, Kamal Shair and three other AUB engineering professors. Since then, Dar and AUB have mutually supported each other, with AUB preparing young talents in architecture, engineering, and planning, and Dar providing opportunities for AUB students and graduates to advance their skills among experts in their field.

In his speech, AUB Trustee Nemeh Sabbagh thanked Dar and the Shair family, noting their continuous support and collaboration, including not only the contributions to the Architecture Building, but also the design of a medical centre, and the currently ongoing development of the campus master plan for the American University of Beirut–Mediterraneo, the university's new twin campus in Pafos, Cyprus.

Talal Shair spoke of this relationship in his speech, noting that Dar's history "has been inextricably linked with AUB, [an] institution [that] has gone beyond simply providing the technical tools for young people to enter the professional world, [as] equally important is its ethos of liberal education that unlocks the mind and unleashes the power of creativity and innovation that is central to the growth of anyone beyond their brief yet critical tenure at this university."

The building will continue the legacy of this collaboration and its contributions to the education and advancement of our youth for years to come.