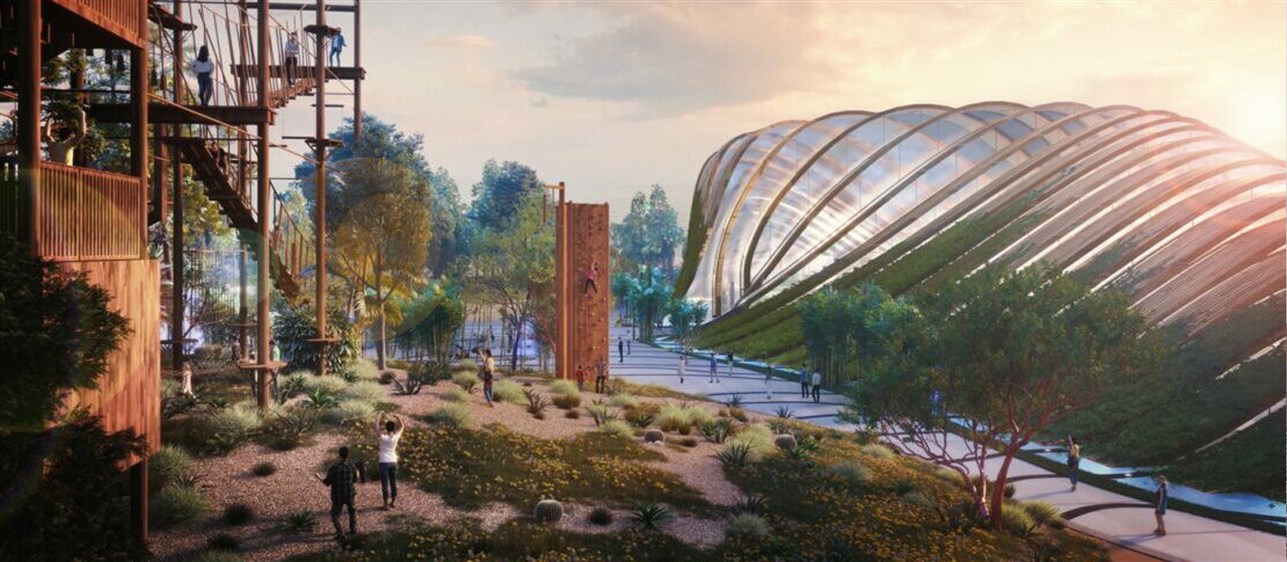 The Al Khor Zoo and Park's new panda habitat has been shortlisted, along with 12 other projects, for the World Architecture Festival's Display Completed Buildings Award.
The World Architecture Festival is a global showcase that combines awards, seminars and networking. One of the world's most prominent architecture spotlights, the festival brings together architects from all over the world, creating opportunities for sharing ideas and initiating collaborations. In 2022, the World Architecture Festival will take place in Lisbon from 30 November to 2 December, under the theme "Together."

Dar designed and supervised the construction of the panda enclosure as one component of a wider visitor experience at Al Khor Zoo & Park. Featuring a high-tech design characterised by a bamboo forest-like wild feel, the enclosure provides a comfortable habitat for the pandas while also creating an interactive experience for tourists, students, zoology experts, and other visitors.
The concept of the enclosure is inspired by the natural environment of the Wolong National Nature Reserve in China, which is home to over 150 endangered giant pandas in addition to many other endangered species. The roof of the enclosure has a mountain-like shape that provides ample natural light through its integrated skylights and that gives the enclosure a natural flow that mimics the native habitat of the pandas.

In addition to two main panda enclosures, the complex also comprises care service facilities including veterinary and medical clinics, a mating room, meal prep and rest areas, and additional amenities needed to tend to the well-being of the pandas.
Meanwhile, the visitors' zone has a main information area, gallery, gift shop, and cafeteria. A bridge on the upper floor provides views of the panda enclosures so the pandas can be observed undisturbed.

The winner of the WAF Completed Buildings Award will be announced at the festival in December.


Explore the full shortlist at the official website of the World Architecture Festival.