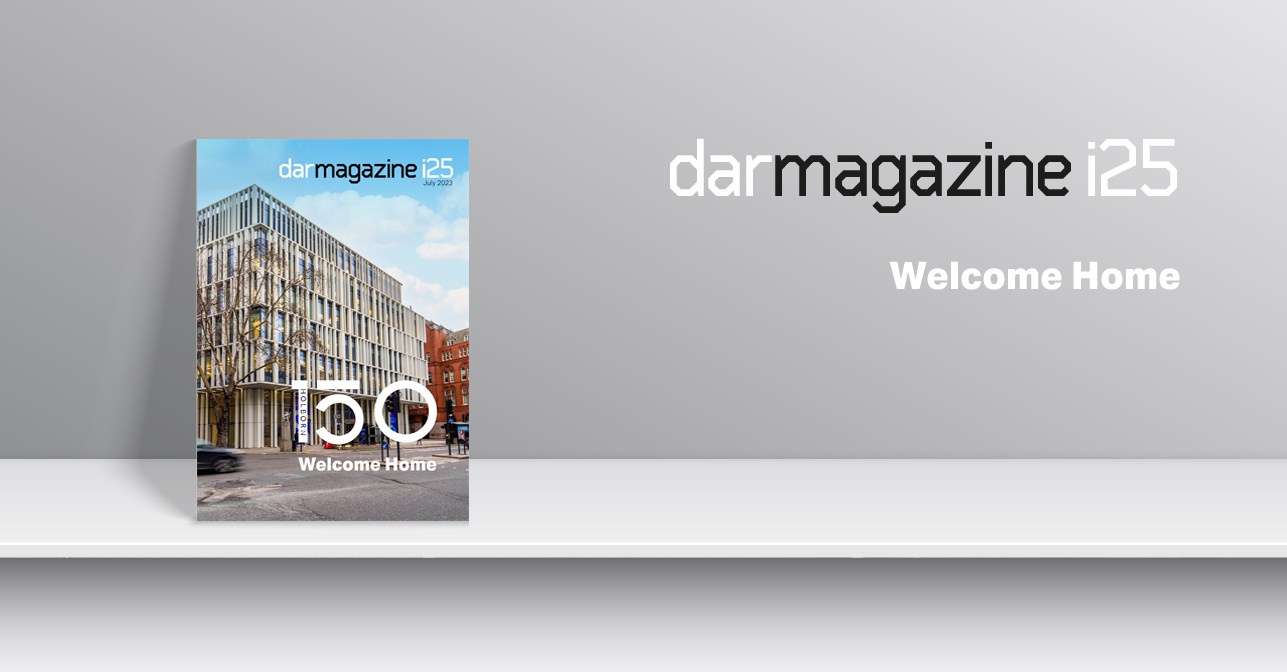 "Welcome home" – is now available online. Our new issue celebrates the first time Dar Group brands move together into one common home by offering a guided tour through our new London headquarters, 150 Holborn – its vision, its design, and its new, unique place at the heart of the global Dar Group community.
Elsewhere, the new issue tells the story of Para – Dar Group's exciting new foray into building analytics and AI-powered asset management. Dar teams discuss designing healthcare projects in Egypt and Nigeria, shaping sustainable and resilient microgrid solutions that will empower Uganda's industrial and business sectors, designing state-of-the-art supercomputers and their supporting infrastructure, and pursing cost-effective carbon efficiency across the lifecycle of major projects. TY Lin Group companies also share stories on restoring an iconic community terminal in New York, reimagining a historic gateway to Montreal, master planning a more resilient city in Arizona, and supporting the construction of one of Europe's longest underground metro lines. Across the issue, there are stories of Dar Group teams on their mission to empower communities and drive sustainable growth.
We hope you find this issue entertaining, insightful, and inspirational.