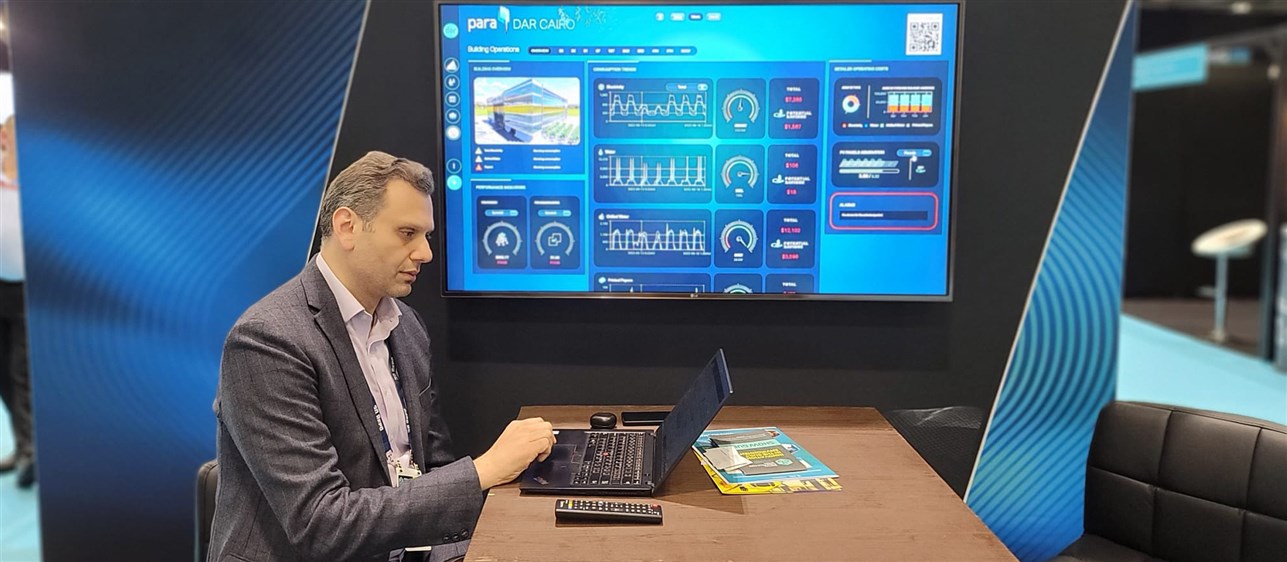 Date06.06.22
CompanyDar
LocationLondon, UK Europe
The Smart Bridge – Dar and Autodesk's pioneering collaboration on smart construction – was on full display at Digital Construction Week (DCW) 2022, which was held this year at the ExCeL in London on May 18th and 19th. DCW brought hundreds of expert speakers and inspiring brands together to spotlight the latest technologies and solutions proposed for the built environment's most pressing challenges.
Visitors were able to experience the Smart Bridge in person, inspecting its organic shape design, admiring the impeccable quality of the 3D printing process that created it, and experimenting with its digital twin model which instantaneously displays dynamic strain variations on a connected screen whenever someone is crossing over the bridge.
The Smart Bridge converged the use of generative design, 3D printing, robotics, and artificial intelligence to reimagine how large-scale civil infrastructure can be built in the future. The next step for Dar and Autodesk is to design and print a more advanced five-metre bridge with a more advanced design concept and recyclable material to augment the process to a larger span and monitor its behaviour over time. This real-scale 3D printed smart pedestrian bridge will be unveiled at Autodesk University 2022 in New Orleans, USA.
With its focus on digital solutions for the built environment, DCW 2022 was also the perfect opportunity to introduce Dar's evolutionary digital twin solution "Para," with its tremendous capabilities as a next-generation solution for all types of building and infrastructure assets. Para enables strategic decision making to meet different value objectives, from real-time monitoring tools for rapid asset health checks to entire autonomous programs that run sophisticated simulations and automate adaptive interventions. At DCW 2022, visitors were introduced to how Para can detect and eliminate operational waste as well as incorporate bespoke characteristics based on client needs.
We are grateful for all those who visited our stand at DCW 2022 for their engagement and inspiring contributions, and we look forward to connecting again at Autodesk University 2022.