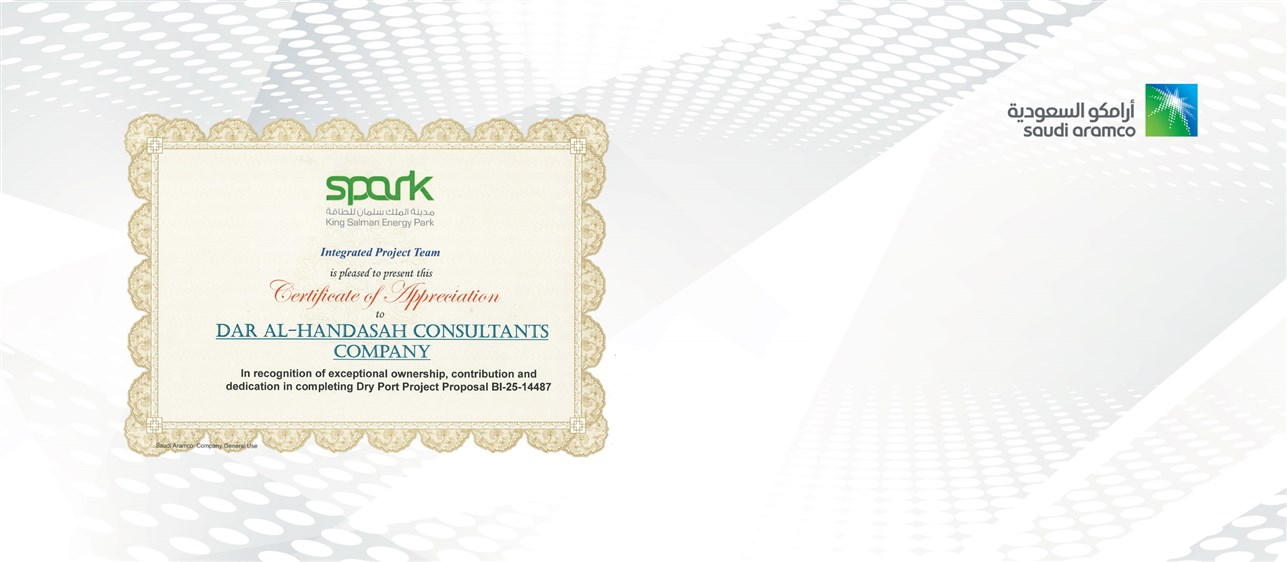 In a dedicated ceremony, the King Salman Energy Park (SPARK) management team awarded Dar as an organisation a Certificate of Appreciation for "exceptional ownership, contribution, and dedication" in completing the Dry Port Project Proposal. Every Dar team member who worked on the project was also awarded a personal certificate.
With a projected capacity of 8 million metric tons, the dry port is considered one of the key enablers of SPARK, an upcoming integrated world-class energy hub.
The Dry Port Project Proposal comes within the General Engineering and Project Management Services Infrastructure (GESi) contract awarded to Dar by Saudi Aramco. The five-year contract will see Dar continue to provide consultancy services (including engineering, design, and project management) for existing and new infrastructure projects associated with Saudi Aramco.
This recognition of the team's contributions is yet another encouraging milestone, and we look forward to more achievements as we undertake this exceptional journey with a key client.