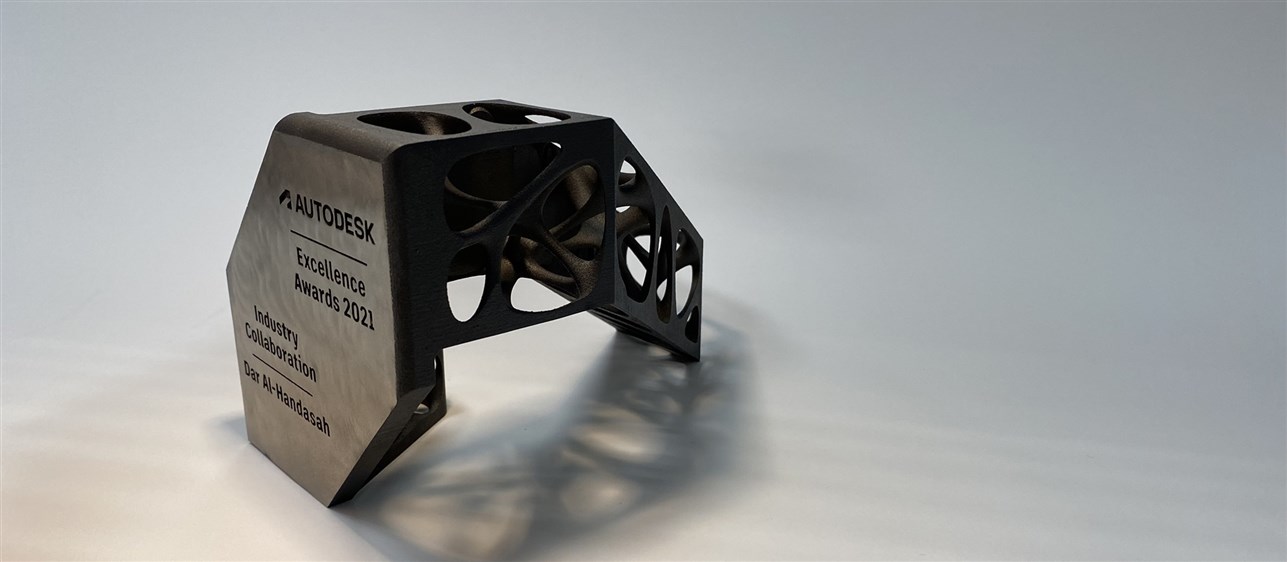 Dar's Smart Bridge has won the 2021 Autodesk Excellence Award in Product Design and Manufacturing.
The Autodesk Excellence Awards celebrate the people, projects, and technologies behind exceptional contributions to the fields of architecture, engineering, and construction; product design and manufacturing; and media and entertainment.
The Smart Bridge is a pioneer in smart construction – converging the use of generative design, 3D printing, robotics, and artificial intelligence to reimagine the future of buildings and large-scale civil infrastructure. It was designed as a proof-of-concept that construction can be smarter, more visually arresting, safer, more sustainable, and more innovative.
Explore the smart bridge in person at our booth in the 18th IRF World Meeting and Exhibition, taking place from the 7th until the 10th of November at the Dubai World Trade Center.