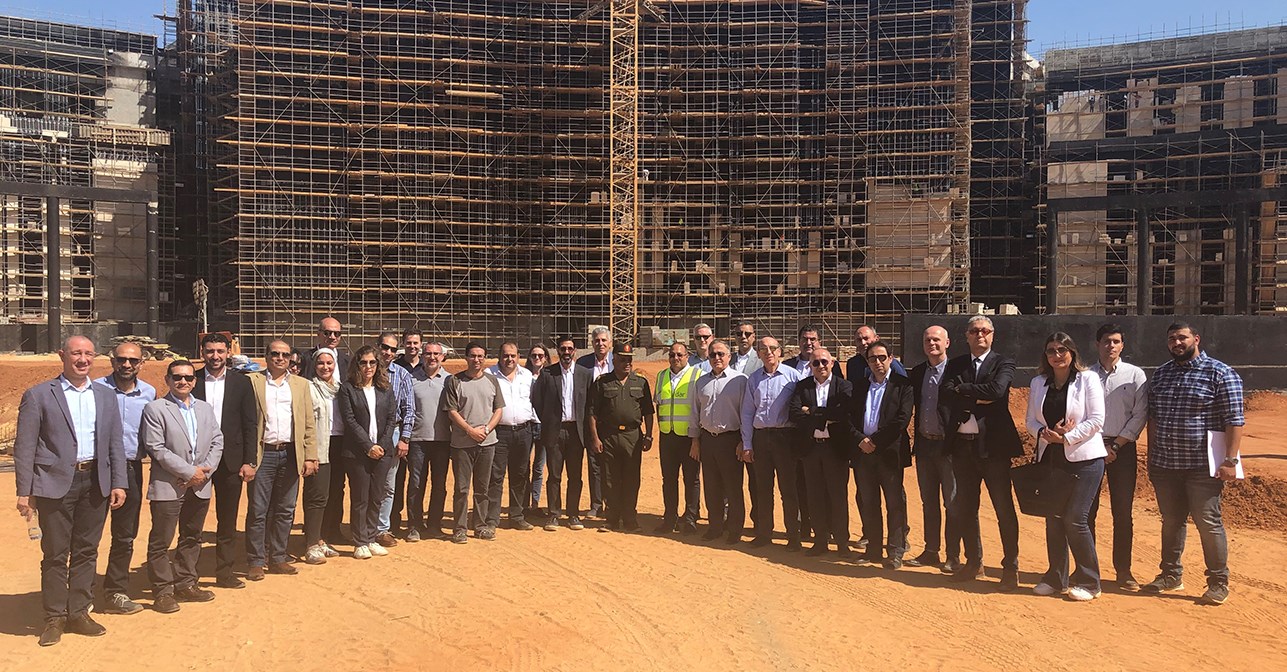 Date10.10.19
LocationEgypt, Cairo Africa
On Saturday October 5, a team of Dar representatives, including CEO Mr. Talal Shair and several Directors and members of senior management, inspected progress on the company's contributions to Egypt's New Administrative Capital. The visit comes within Dar's top-down commitment to ensuring that the Egyptian people's aspirations for this exceptional new city are met in full.
On arrival, the Dar team was received by the executive director of the New Administrative Capital project, General Shaaban Dahi from the Engineering Authority of the Egyptian Armed Forces. The tour then covered several districts in which Dar was heavily involved. These include the pivotal Governmental District, which consists of the new Cabinet and Parliament buildings along with 34 ministerial buildings collectively expected to form the new primary seat of the Egyptian government. The visit also covered the Central Business District, the New Capital's most internationally recognisable district, and took in the foundations of its 385-m-high skyscraper, which is expected to become the tallest tower in Africa.
Dar had provided design review, project management, and construction supervision services for the Governmental District and design, project management, and construction supervision services for the Central Business District. We are incredibly proud to be contributing our services to one of Egypt's most exceptional and ambitious projects, and we look forward with hope and excitement to its future success.