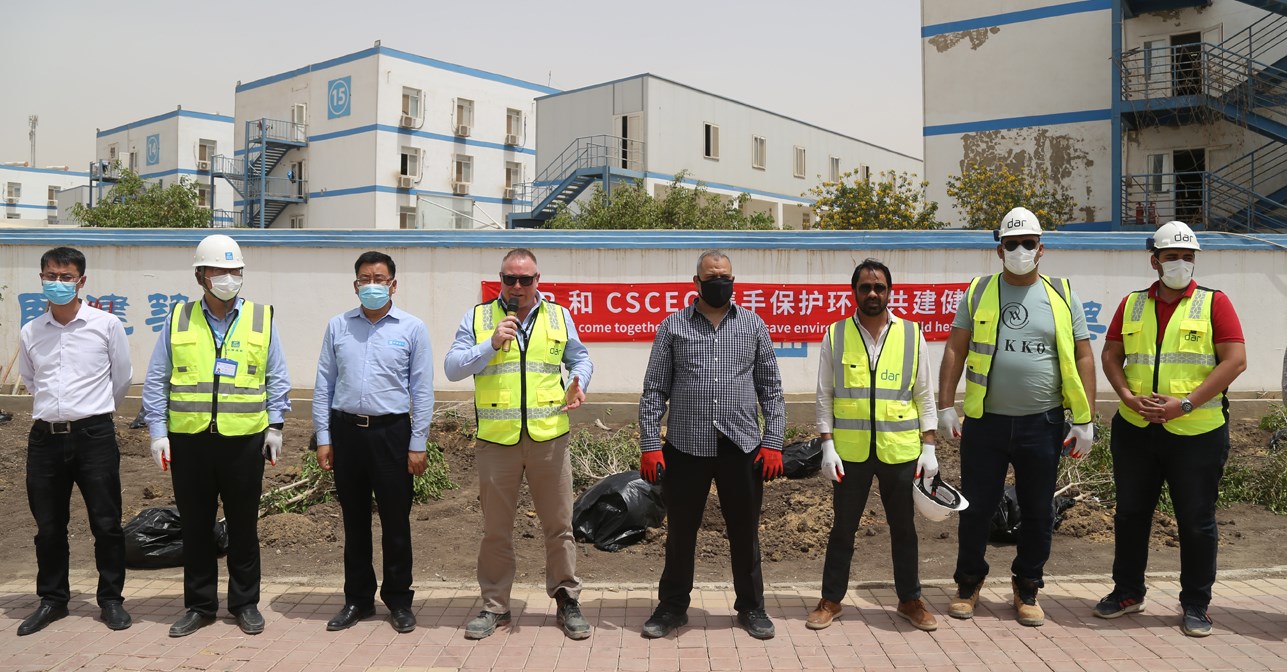 Late last month, Dar and several construction contractors operating in the region marked World Health and Safety at Work Day with a number of dedicated ceremonies.
In the first such ceremony, Wade Adams – the main contractor on the Al Khail Avenue Roads and Bridges project – marked the occasion by celebrating the achievement of two million man-hours without a single lost time incident. As the supervision consultant responsible for overseeing health and safety issues on site, Dar received a trophy marking this milestone and recognising the role of the company's HSE site team in delivering this accomplishment. Later, a safety quiz, specifically prepared for the occasion, was presented to Wade Adams staff, and a number were presented with awards for their outstanding performance. Dar was represented in the event by Regional HSSE Manager Luay Salih, Resident Engineer Mohammad Kalloush, and HSE Officer Glenn Calimlin.
A similar spirit marked the brief site celebration held by AG Engineering – the main contractor on the IMPZ Cooling Plant – in order to present selected workers with various awards for their outstanding safety performances on the subject project. Resident Engineer Kiran Al Mahamid and HSE Officer Glenn Calimlim represented Dar at the event.
And in Egypt, Dar's environmental and HSE champions joined the China State Construction Engineering Corporation (CSCEC) in celebrating a tree planting event, designed to expand the greenery around the Central Business District in Egypt's rising New Administrative Capital. Led by Project Manager Dr. Ahmad Abbas El-Banna and the Head of Dar's HSE Unit Jason Haig, the participating team included Senior HSE Engineers Nehal Nesar and Hamdy Khamis as well as HSE Engineers Ahmed Hussein and Mena Attalaah. One of the most engaging and impactful events people could take part in to safeguard the planet, the tree-planting event comes within Dar and CSCEC's commitment to promoting environmentally-friendly and sustainable developments in and around the construction sites.
As a supervision consultant, Dar works with contractors around the region to manage dynamic construction sites, promote worker health and safety, and advocate for sustainable and efficient construction practices.