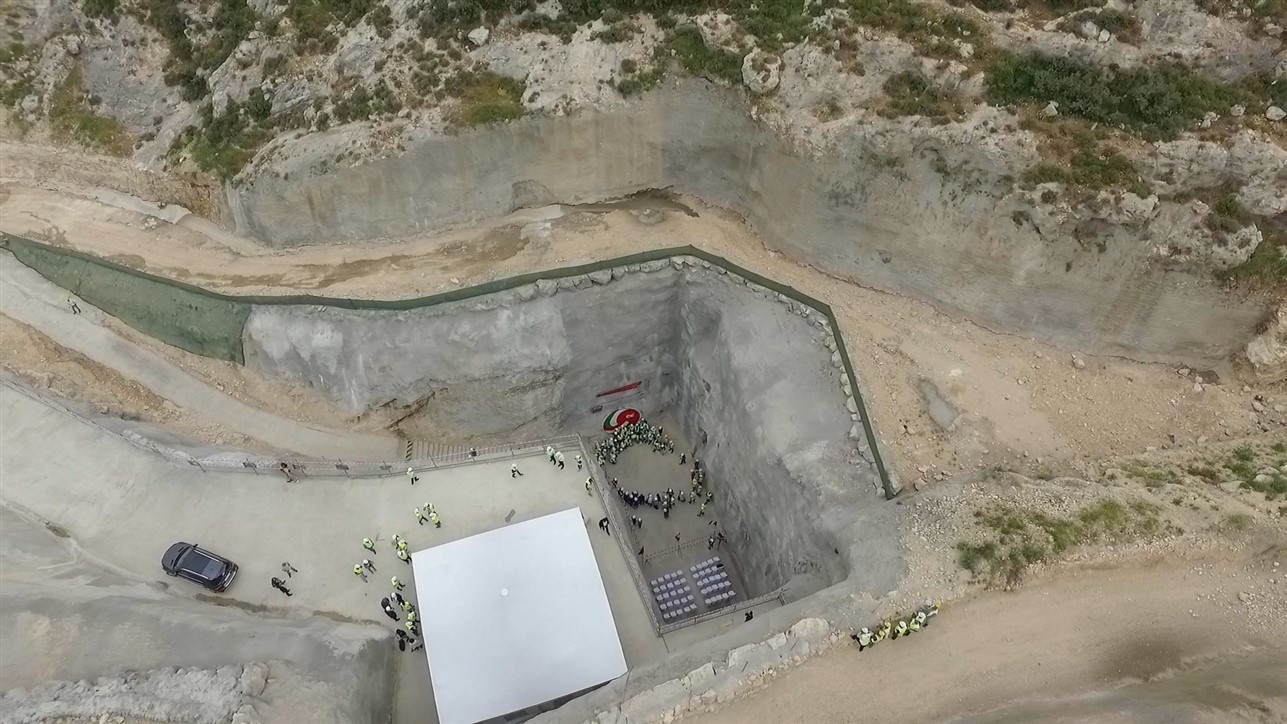 Date18.05.17
CompanyDar Al-handasah
Dar's team celebrated on Friday, May 4th the completion of the boring of the first tunnel within the "Greater Beirut Water Supply Project" in presence of representatives from the Council for Development and Reconstruction, CMC di Ravena (the contractor), the local authorities and all project partners. Dar in joint venture with D2 is responsible for the review of Contractor's design and supervision of the project.
This tunnel forms part of a sophisticated network of tunnels and pipes that draws water from the existing hydroelectric power system tunnel at Joun and links it to Beirut's water infrastructure in order to boost the city's water supply.
This first tunnel runs 4 km from Joun to Wardanieh through the rocky mountains of the Chouf district and was bored using a gripper-type tunnel boring machine named "LEA".
It took LEA about 9 months to achieve this feat, and Dar's project staff are proud to be involved in the tiniest details of this massive achievement.
Click here to see the rock boring breakthrough