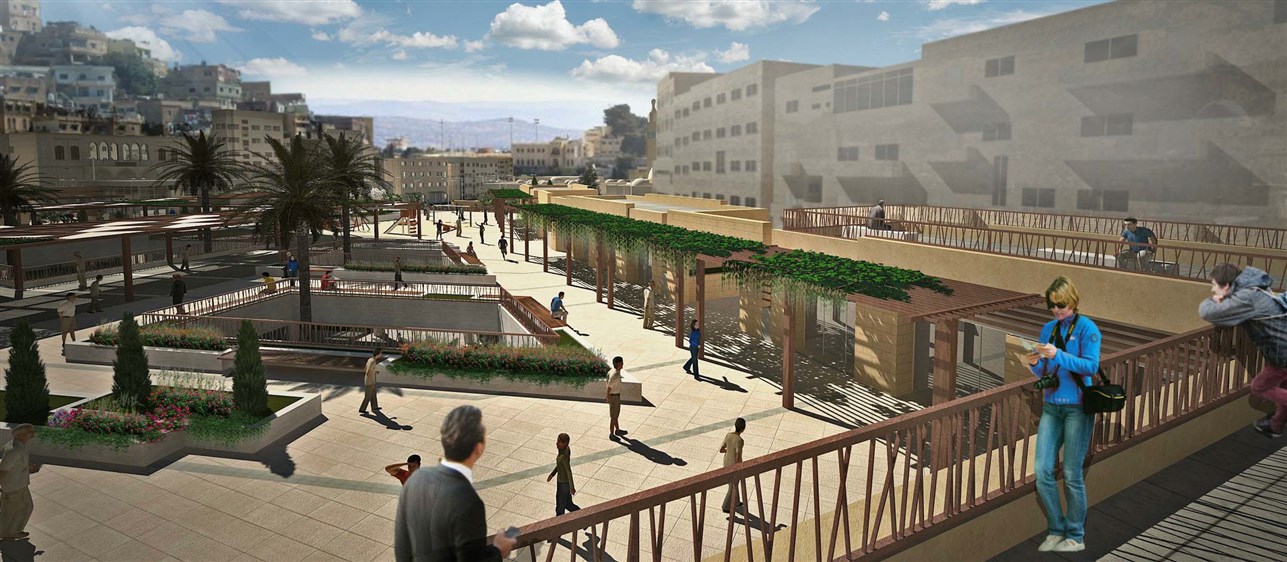 Date27.10.21
CompanyDar Al-Handasah
LocationJordan Middle East
Recently, Al-Salt City was named a World Heritage City by UNESCO. In celebration, the Jordanian Engineering Association (JEA) hosted an event in the courtyard of the historic Salt High School – a school that graduated many prominent Jordanian figures including the late founder of Dar and Dar Group, Dr. Kamal Shair.
The event was held under the patronage of His Excellency the Minister of Culture Mr. Ali Al-Ayed and was attended by political and cultural figures from Al-Salt as well as many members of the architectural and engineering community, including local consultants who were involved in projects and developments around the city over the past years.
During the event, Dar's Director of Architecture Khalil Fakhoury presented the recently completed O'qba bin Nafe Plaza rehabilitation project. As project director and lead designer, Director Fakhoury outlined how the venture upgraded and rehabilitated the iconic centre of Al-Salt City into a tourist attraction with exquisite open spaces.
Dar Jordan's Resident Manager Dr. Tharwat Masalha, representing Dar Jordan, was in attendance along with project manager Yanal Al-Majali.
Other participants and speakers included renowned firms such as Consolidated Consultants, Bitar Architects & Engineers, Tibah Consultants, and Turath Architects. Speakers from other governmental and private establishments were also present and contributed to the event.