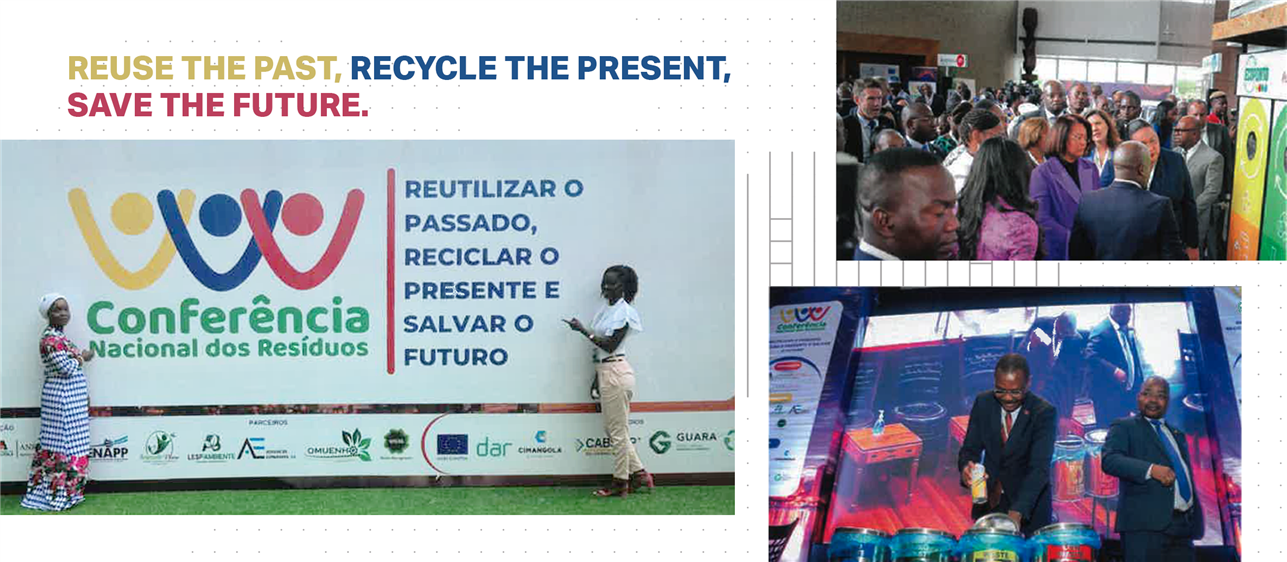 Date17.03.23
LocationAngola Africa
Dar Angola was a proud attend and sponsor of the Angolan National Waste Agency's "Conferencia Nacional dos Residuos" (National Conference on Waste) which took place on the 30th and 31st of January 2023 in Luanda, under the theme "Reuse the Past, Recycle the Present, Save the Future."
A knowledge-exchange event, the conference encouraged public and private stakeholders to reaffirm the importance of adequate national waste management strategies and implementation actions. The conference included over 1,200 participants from seven countries as well as representatives from 9 provinces in Angola.
The National Waste Agency operates under the supervision of the Ministry of the Environment. Its mandate is to execute the national waste management policy based on the hierarchy of applicable management principles including prevention, reuse, recycling, recovery, and waste disposal. The agency's role is also to ensure that all of these activities take place under environmental protection criteria, to ensure safe and sustainable waste management on a national scale.
Dar Angola was honoured and privileged to be able to support this conference, and we remain committed to the sustainable development of Angola in service to all of its communities.